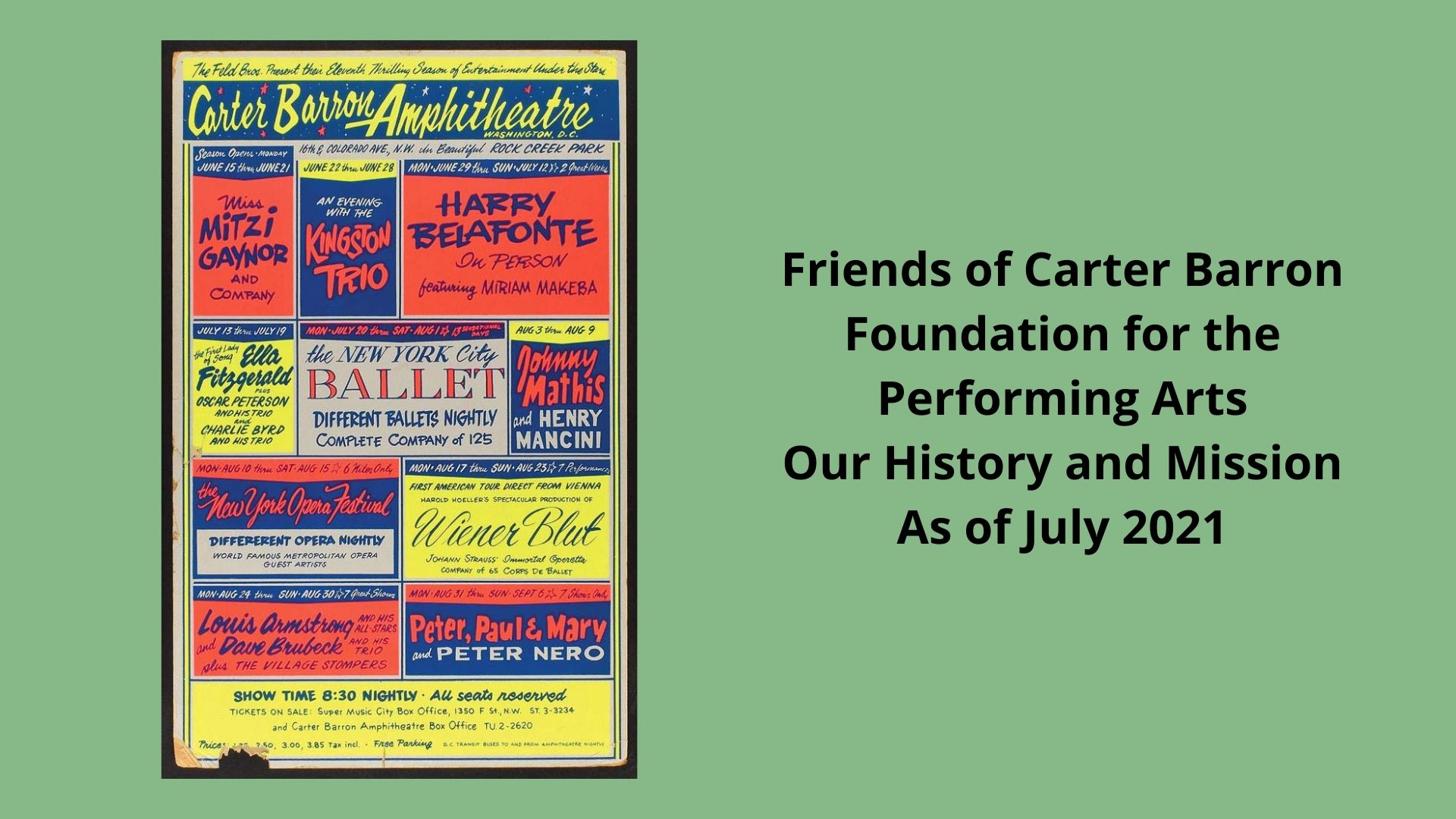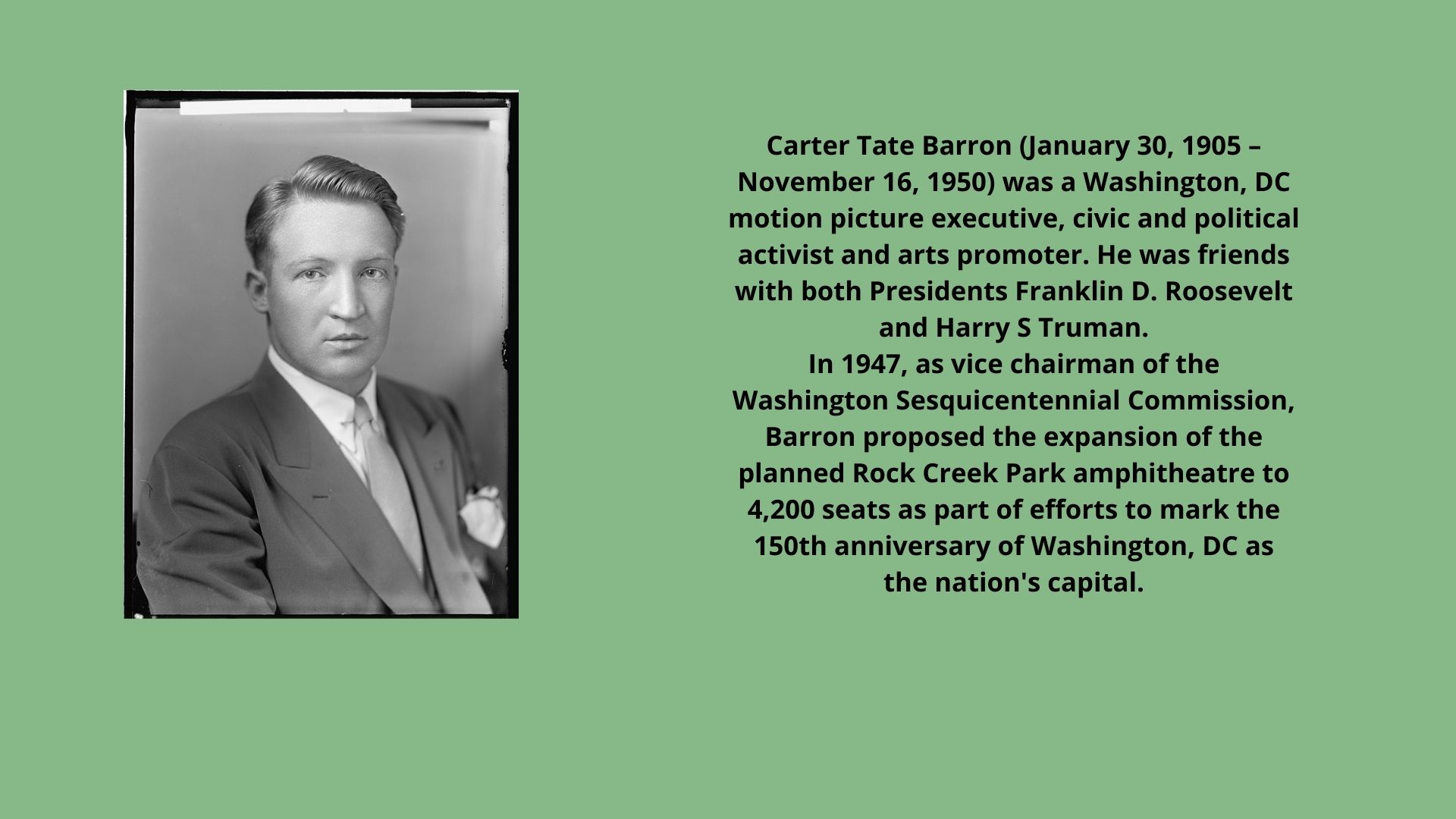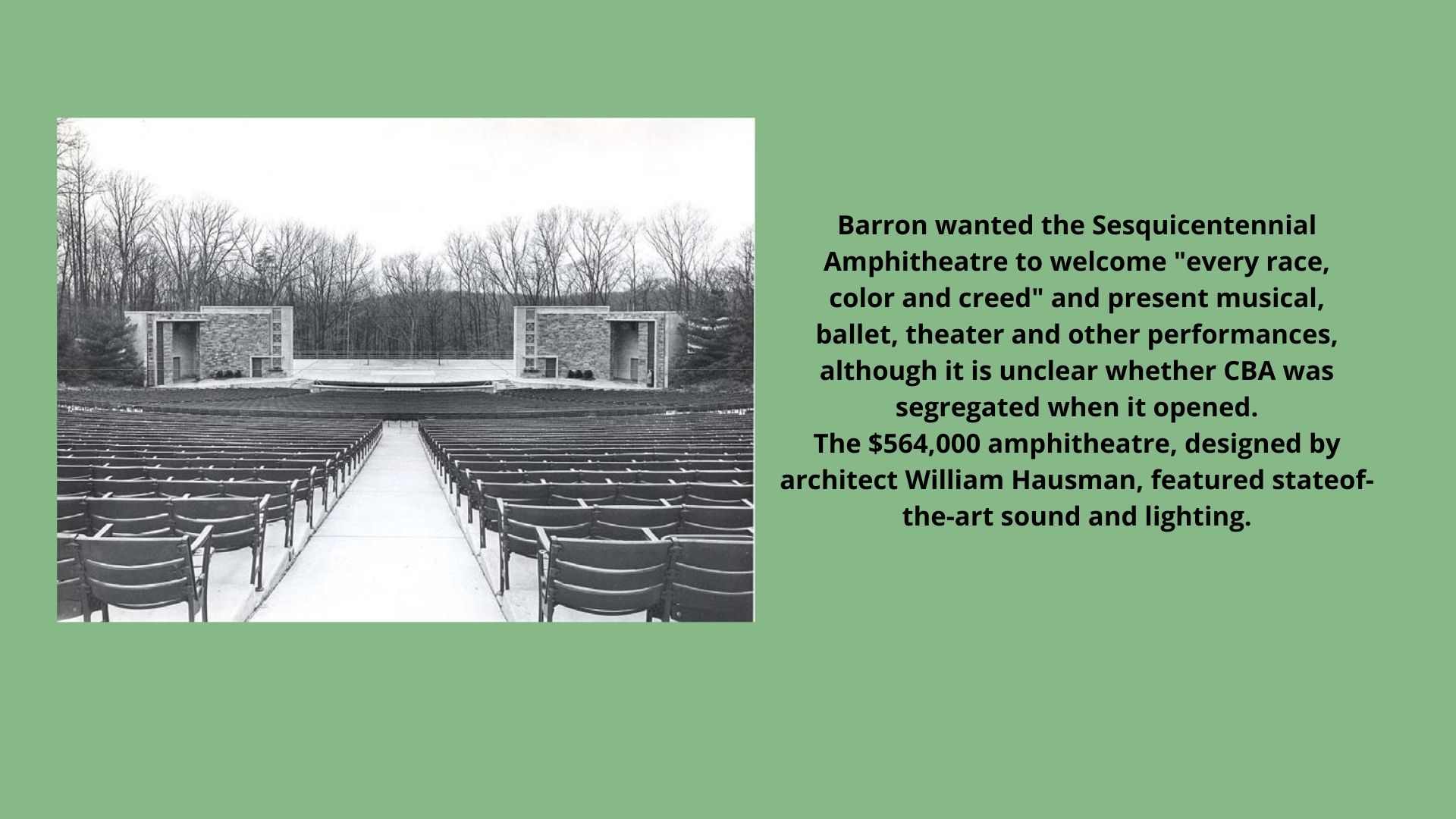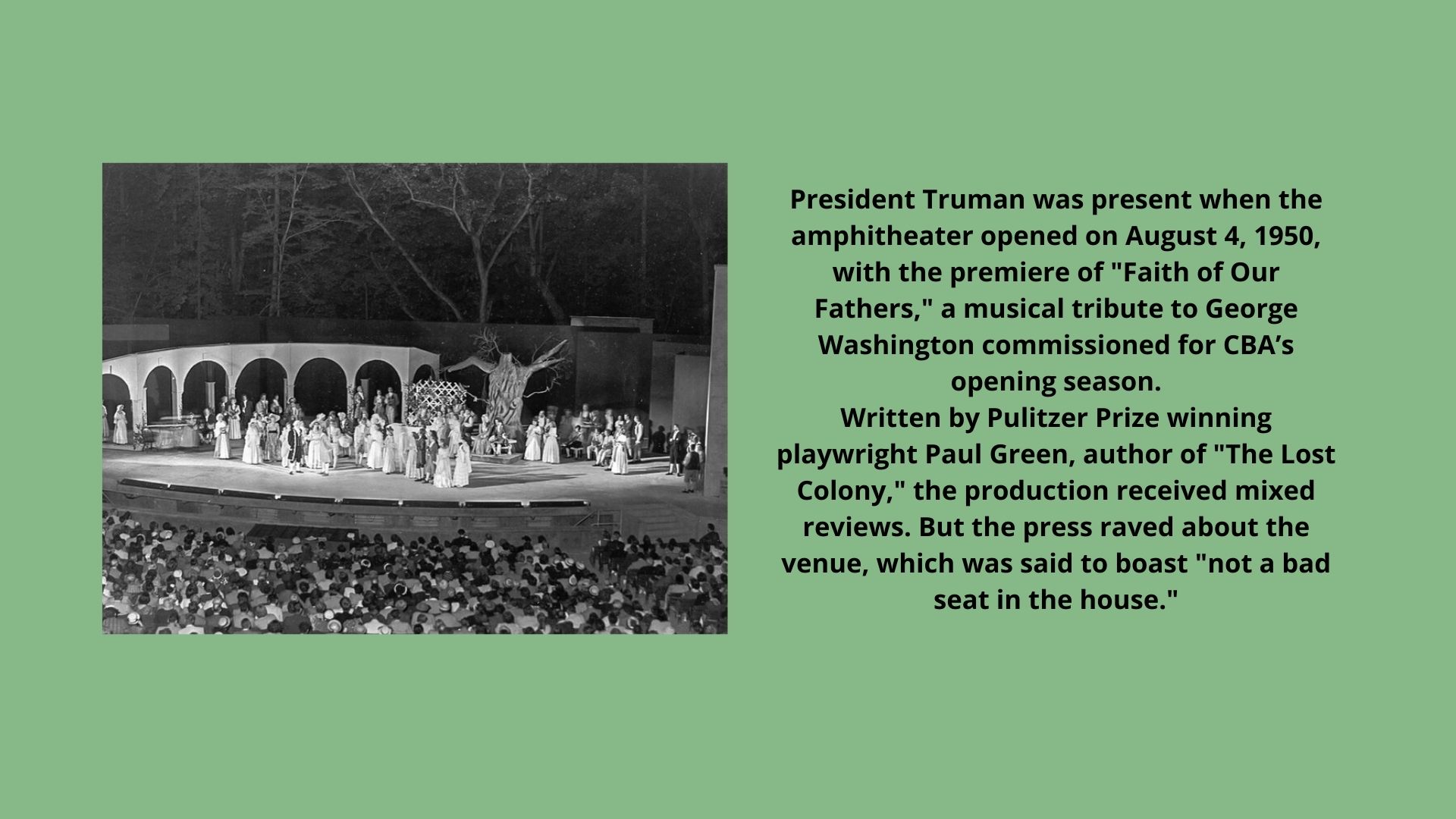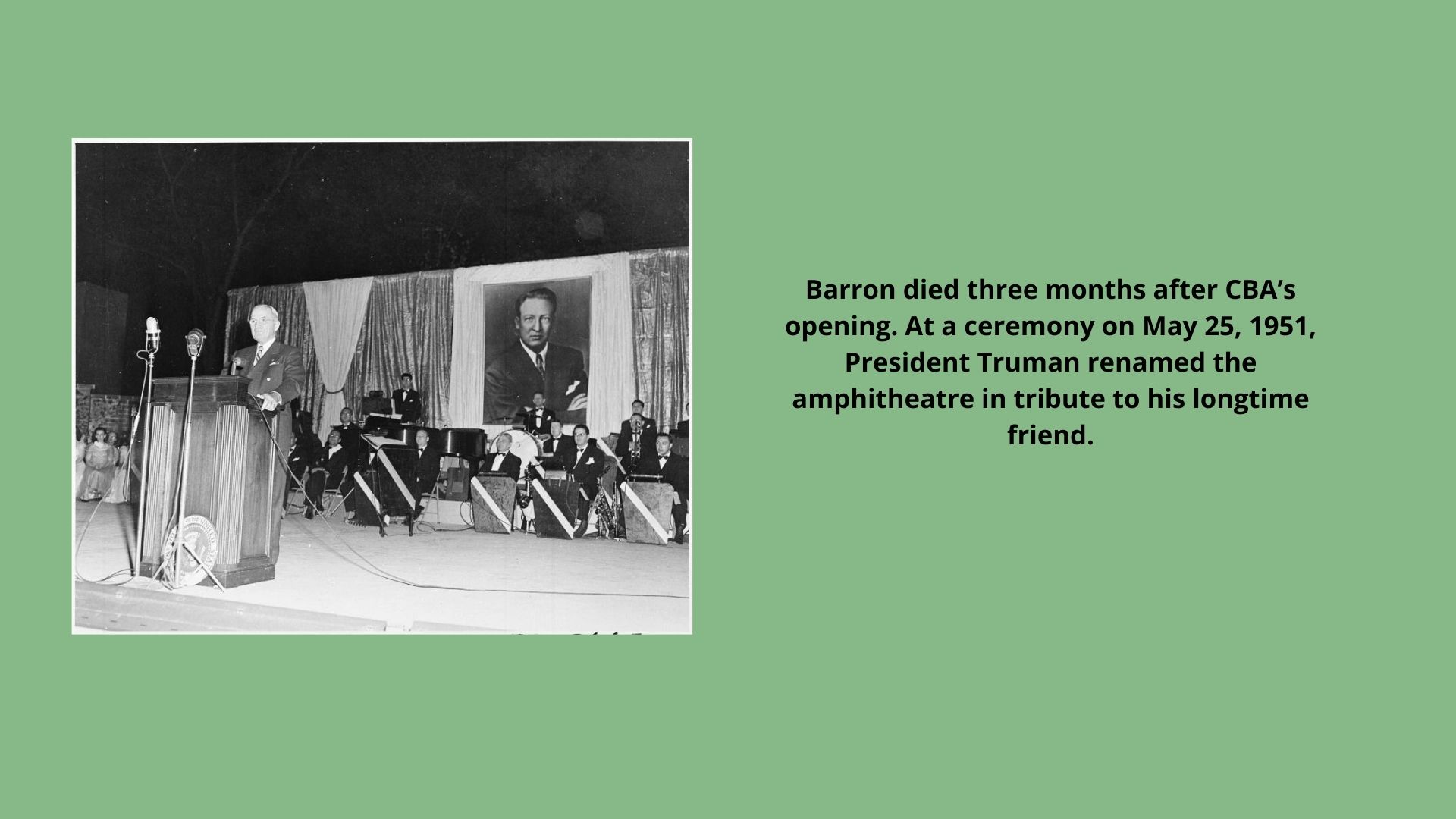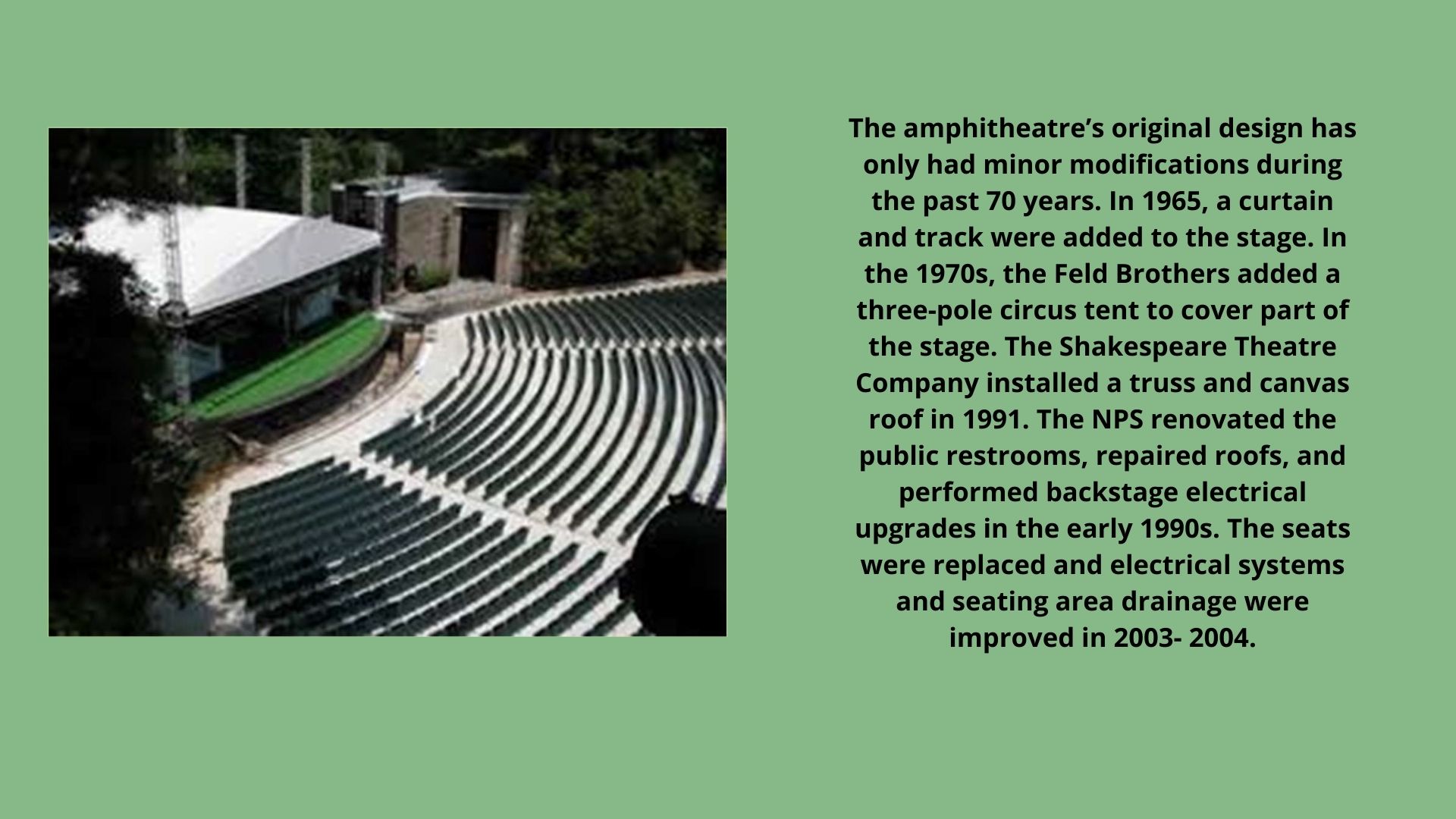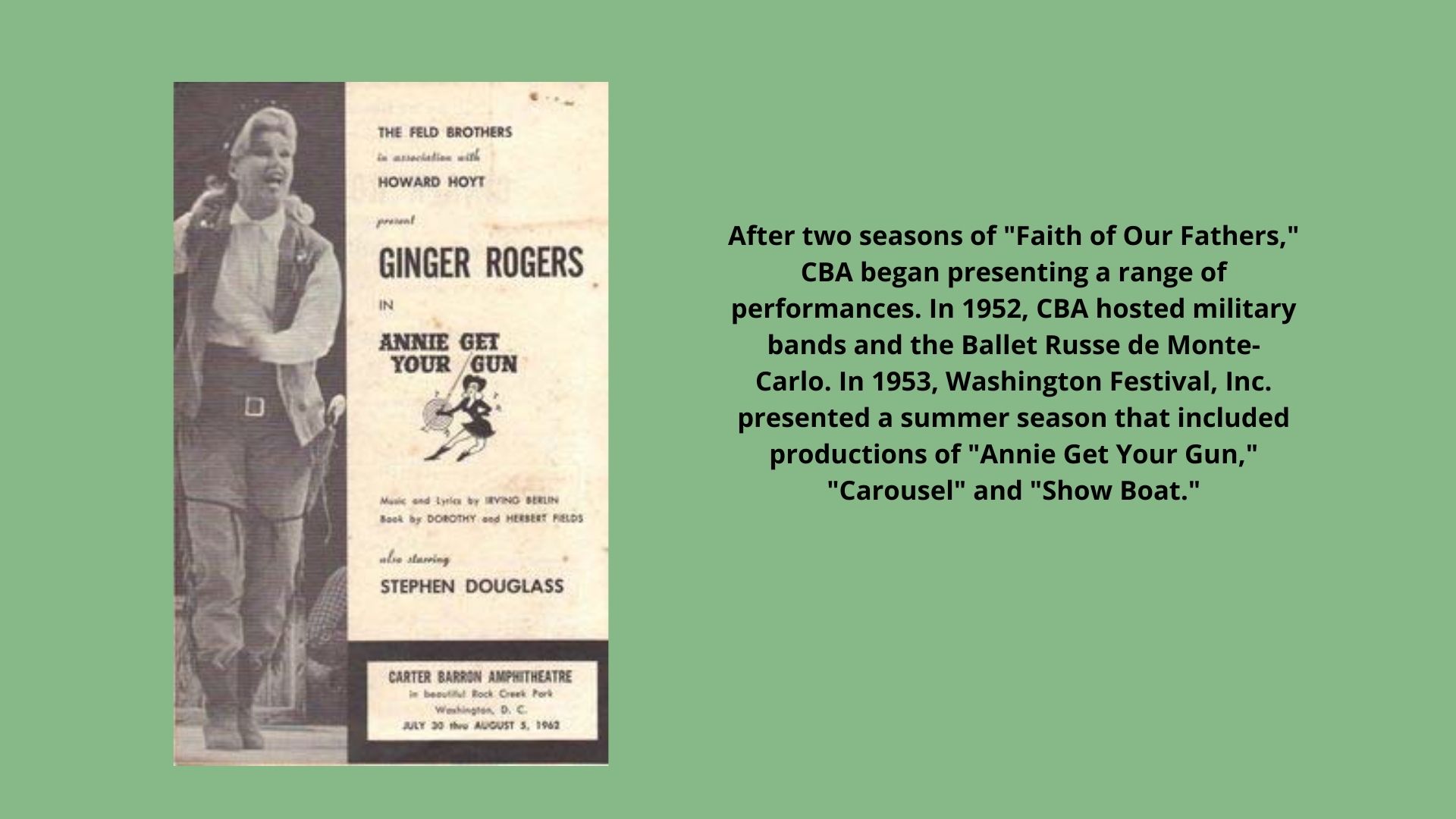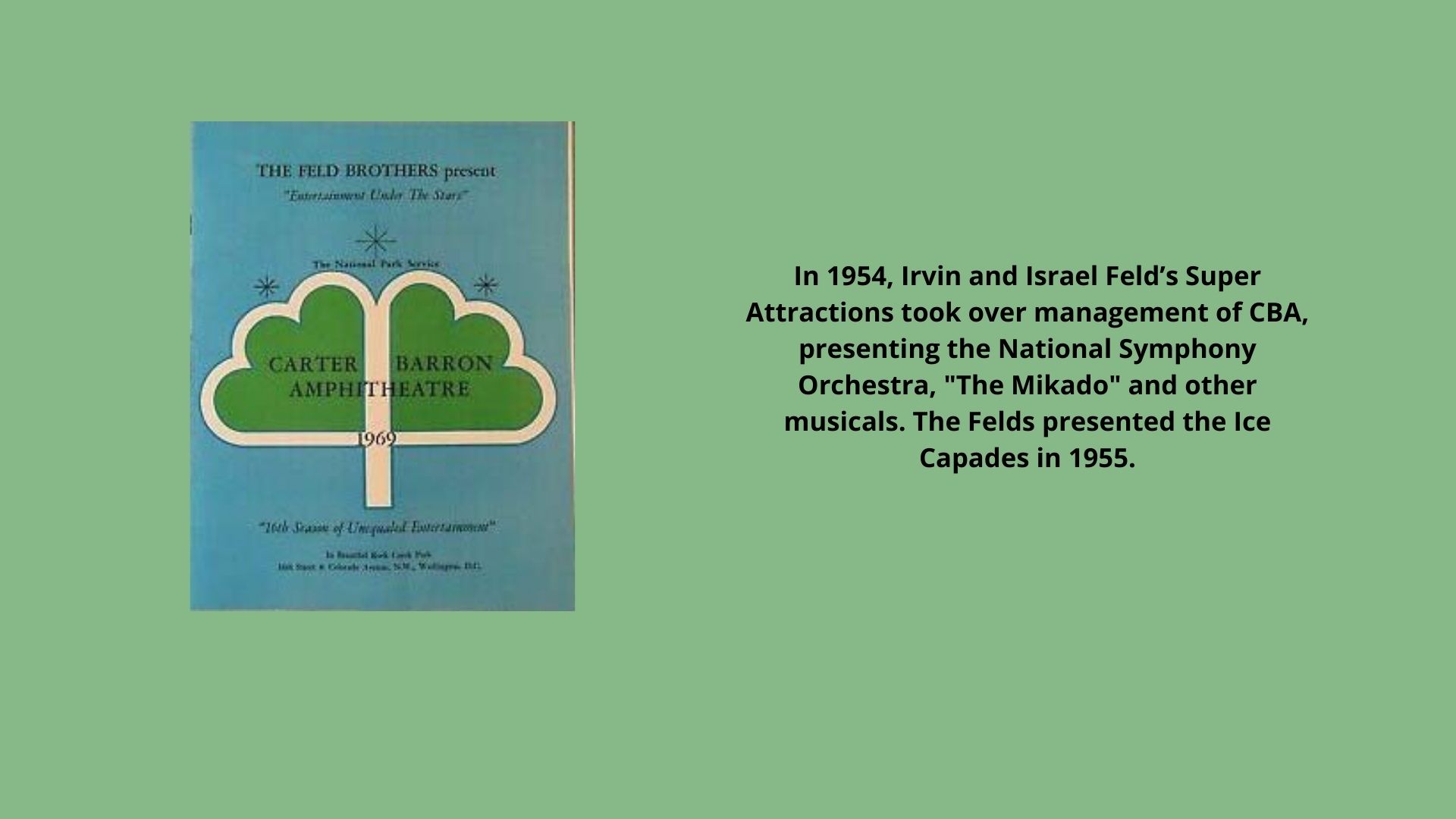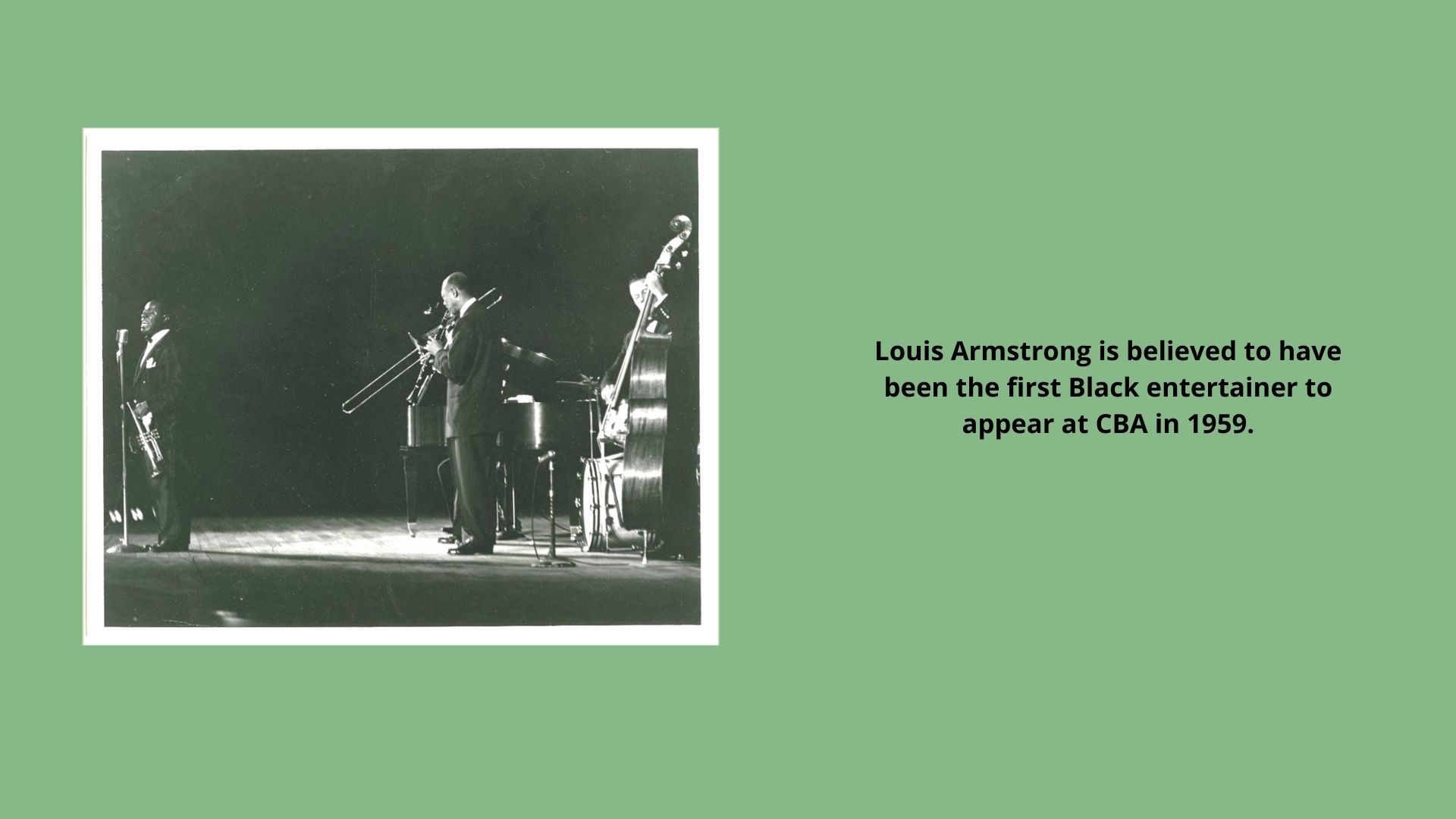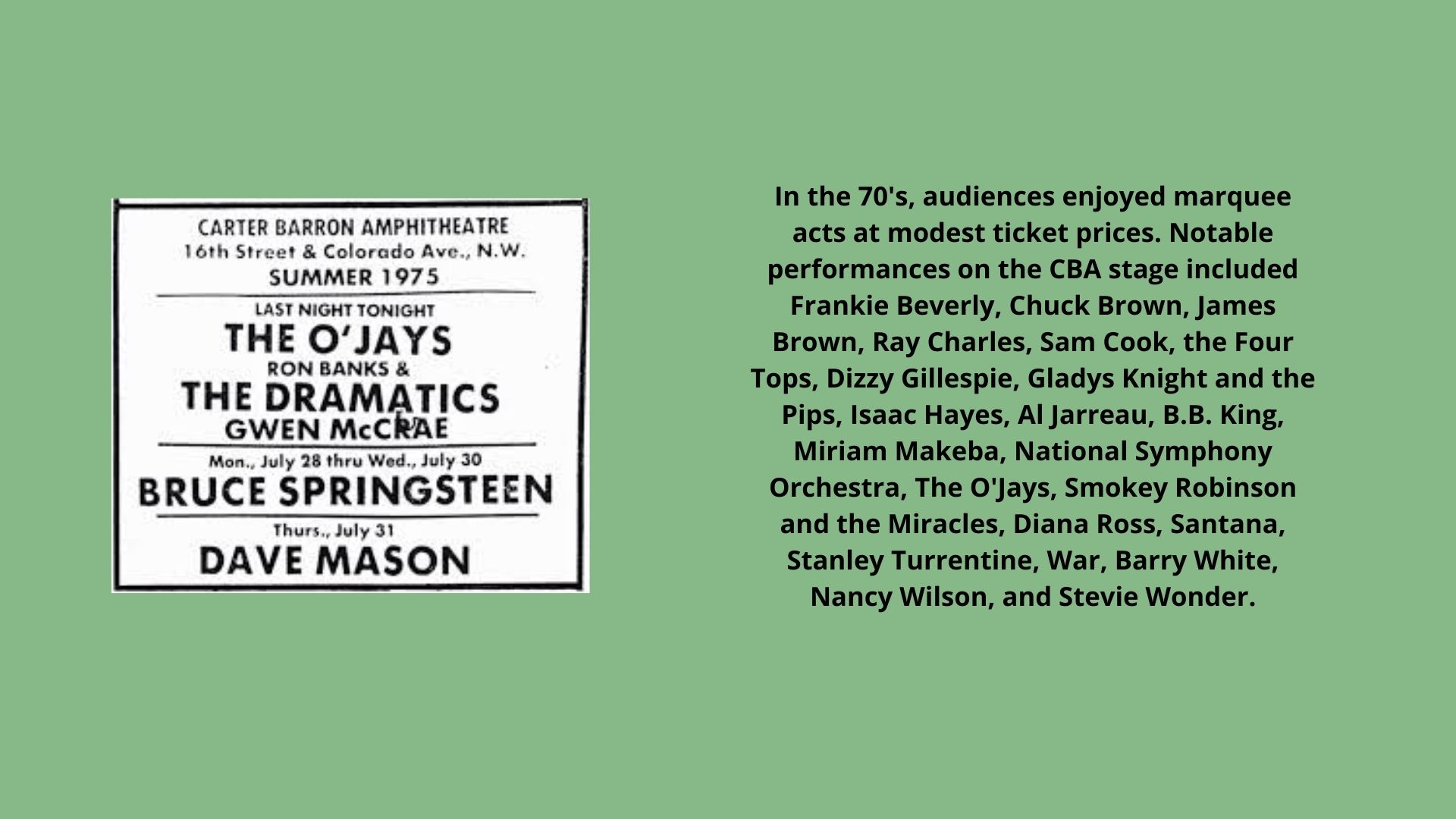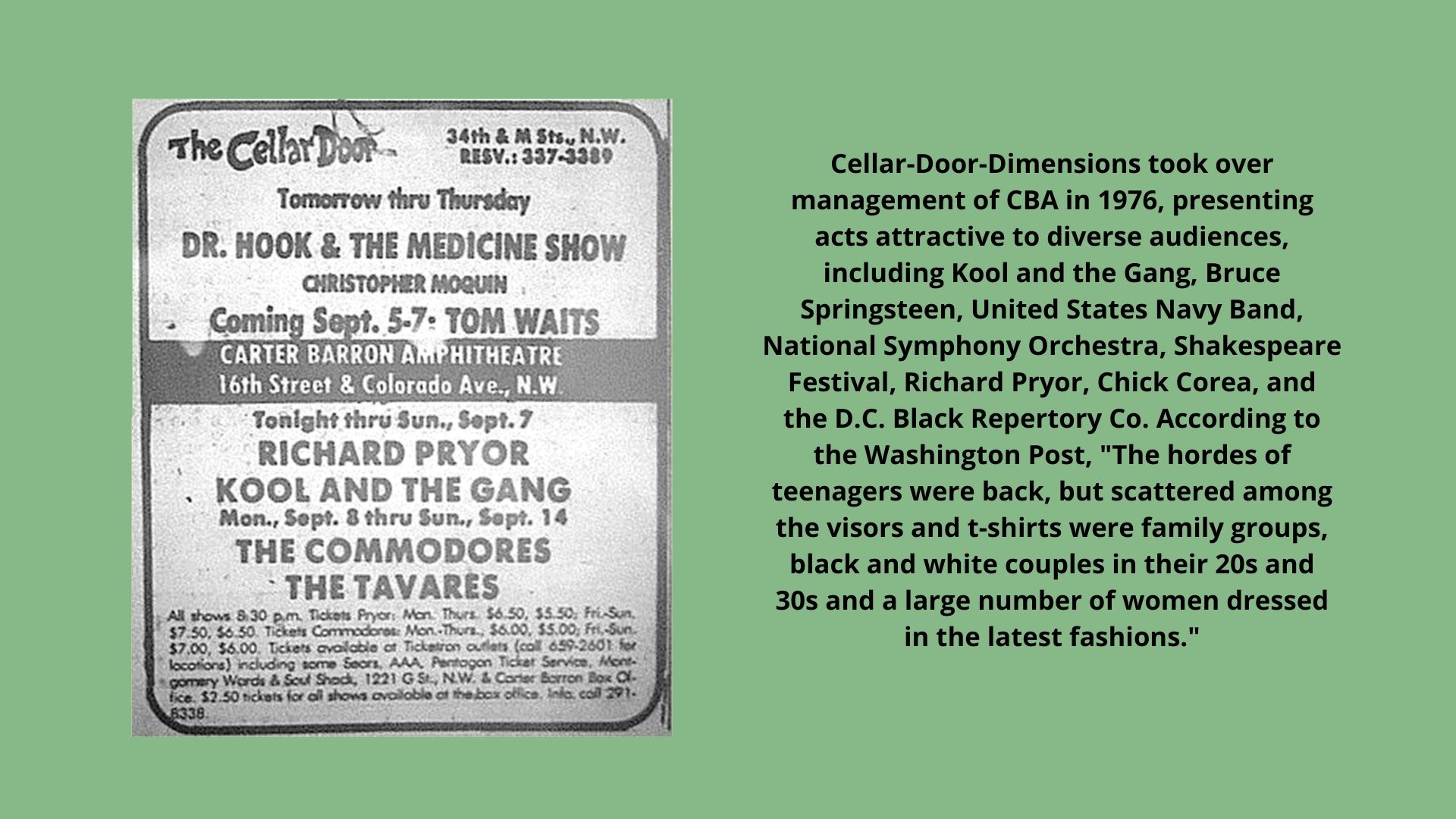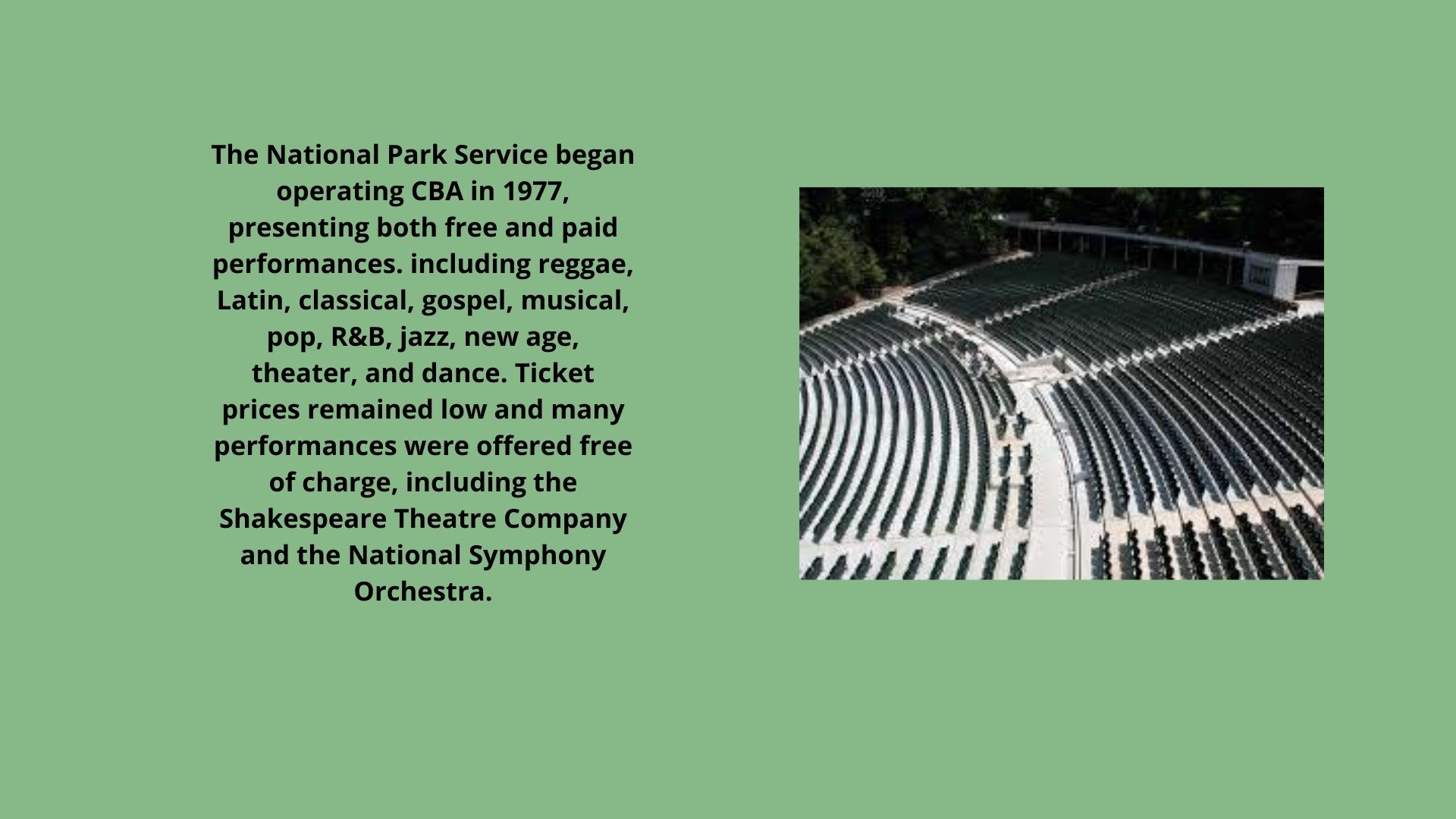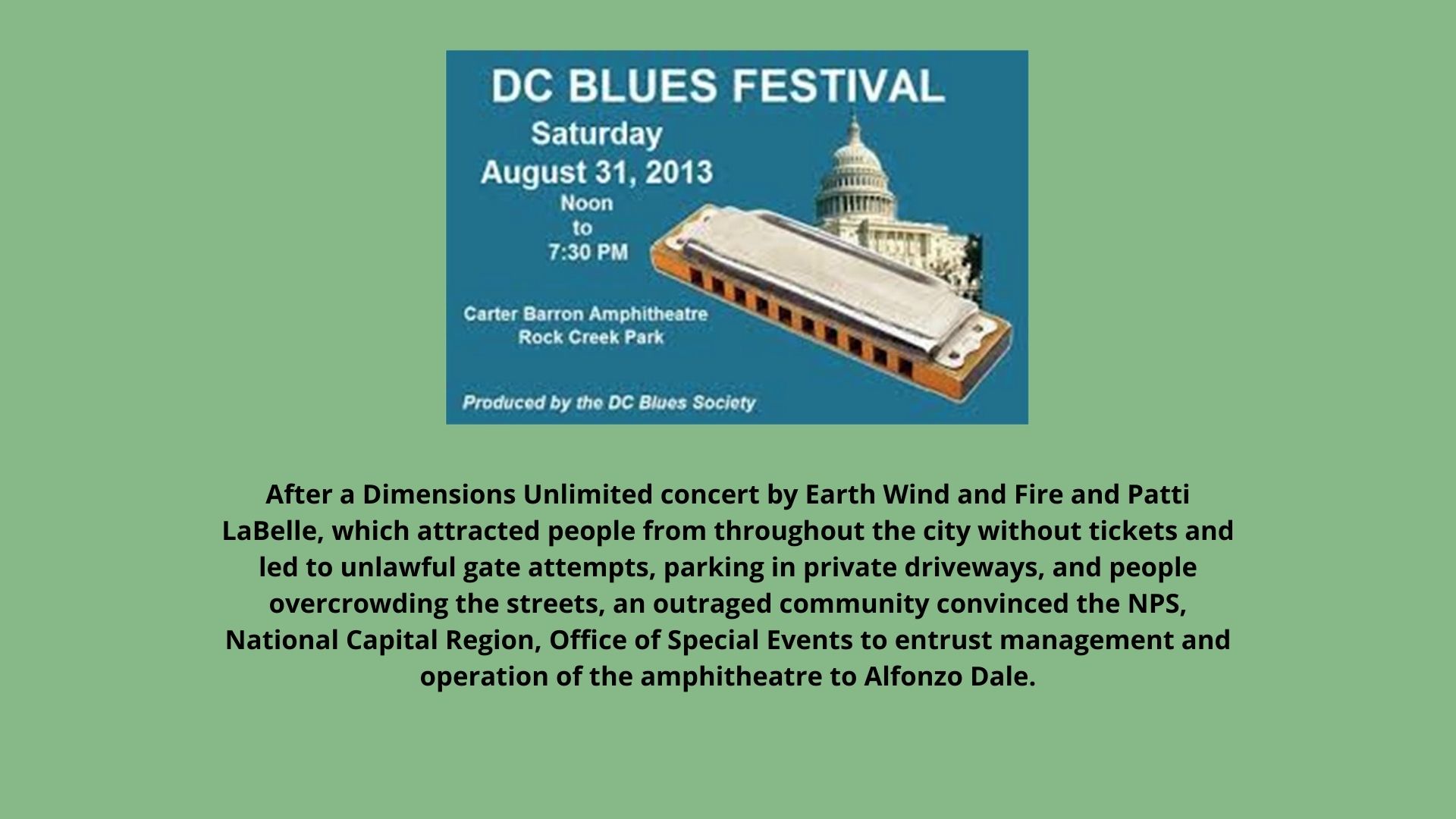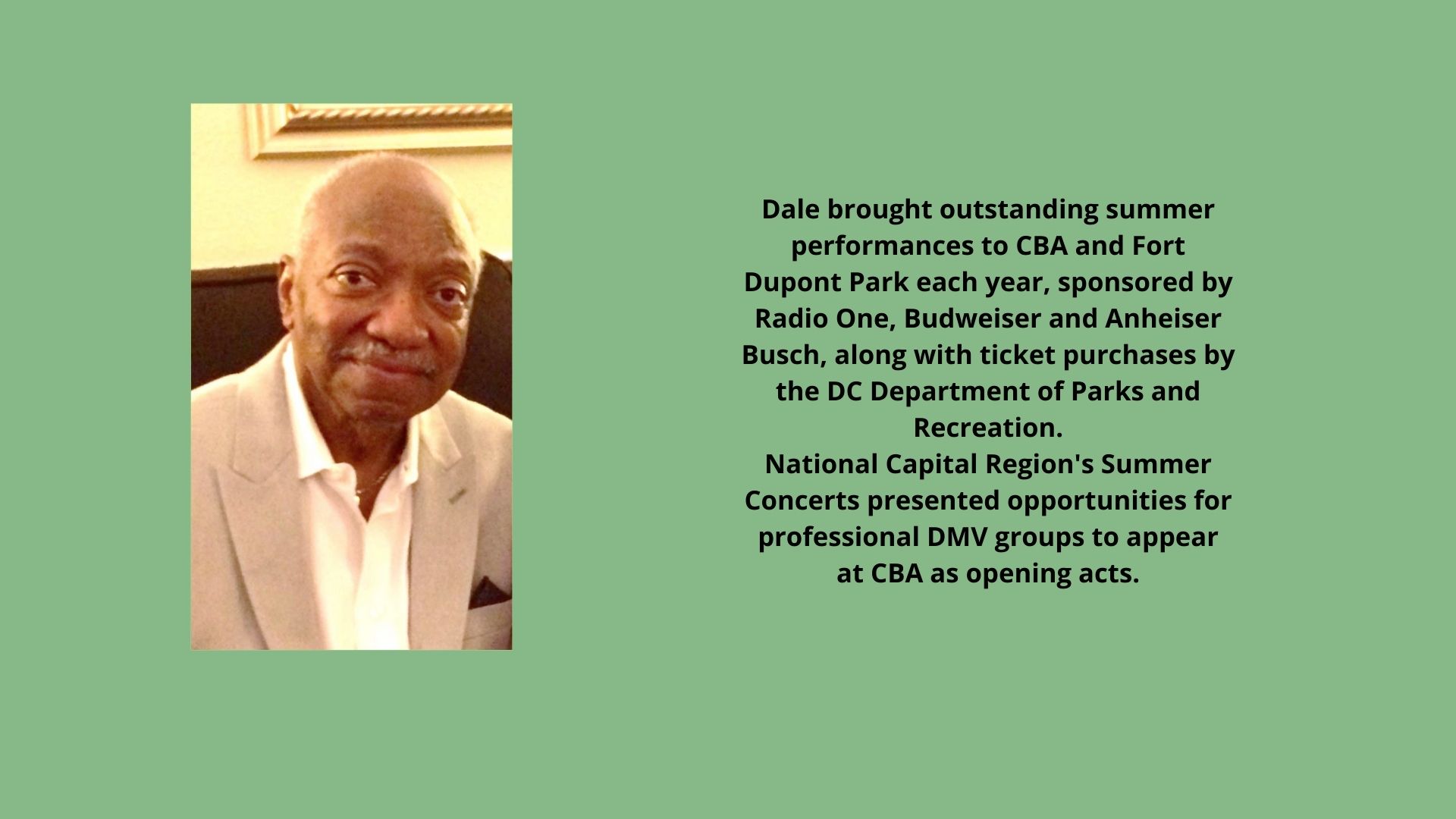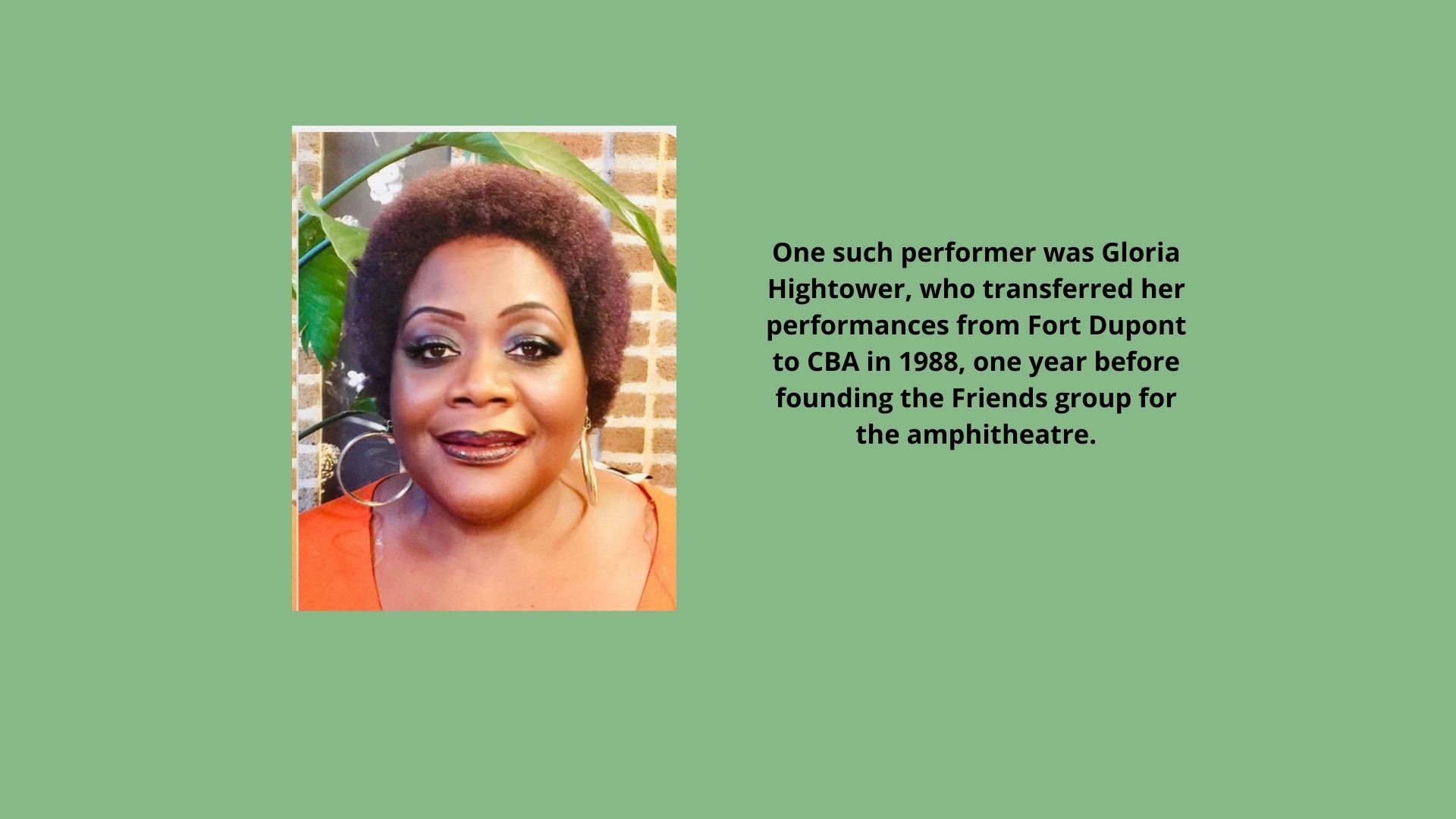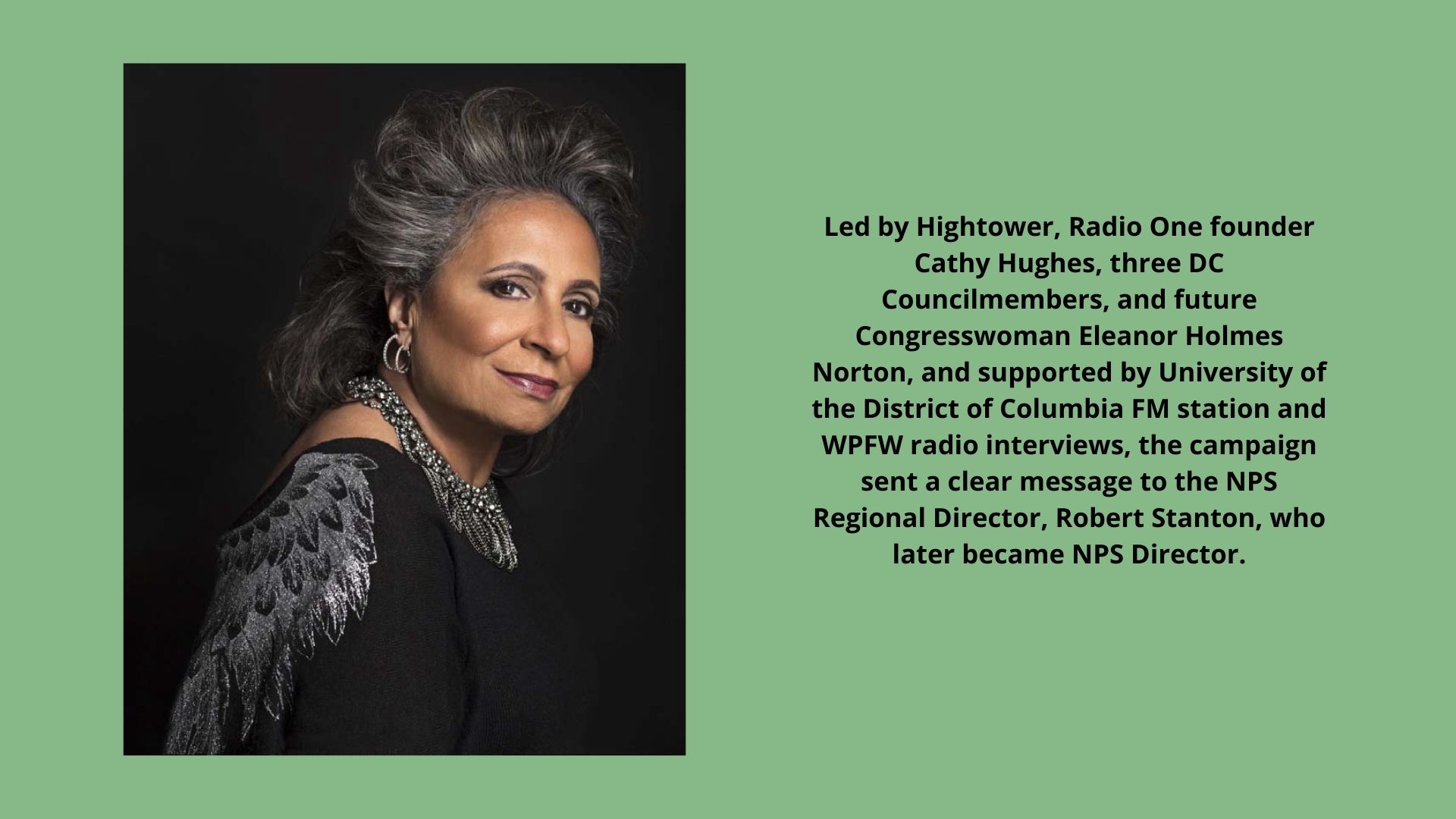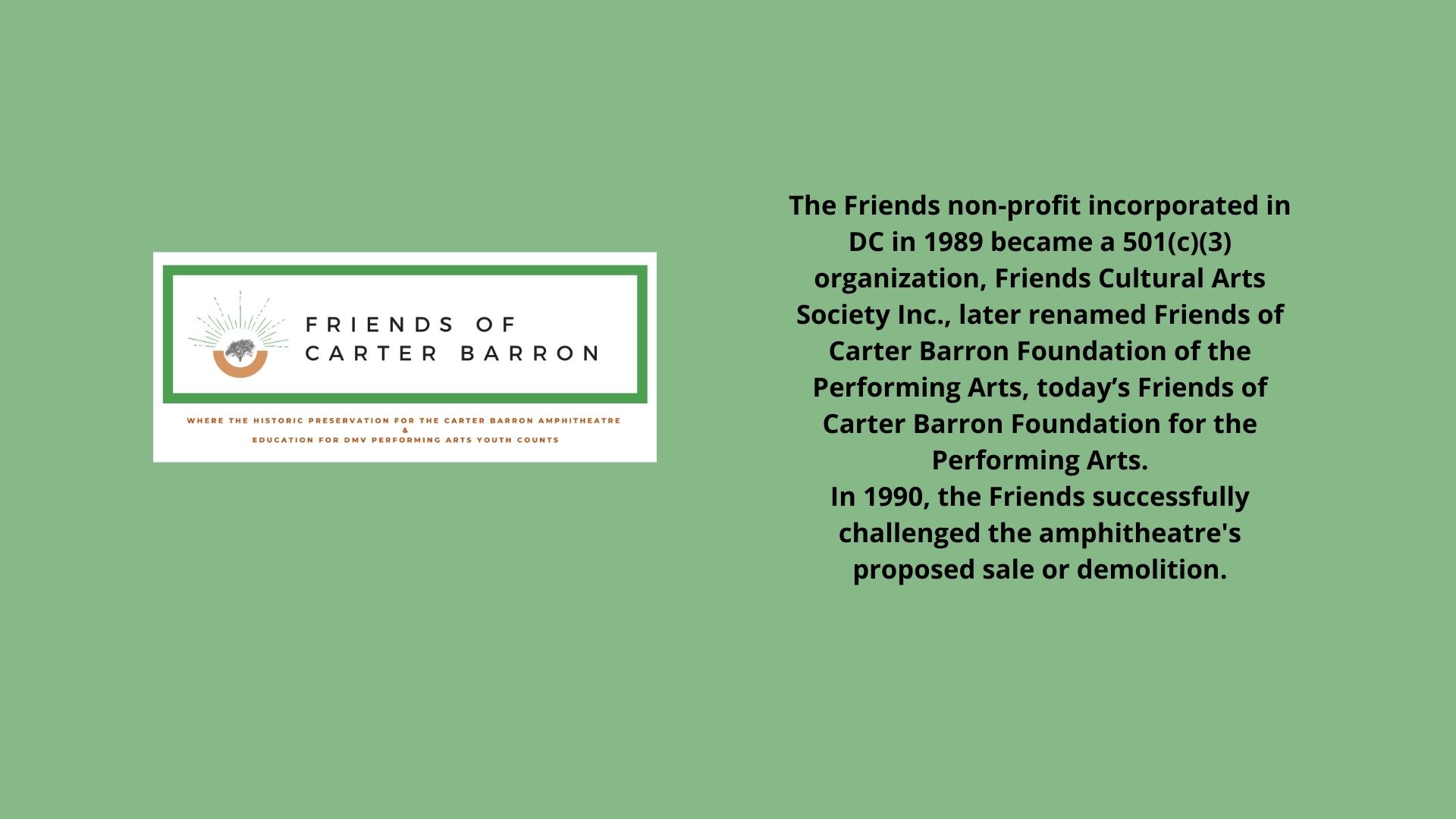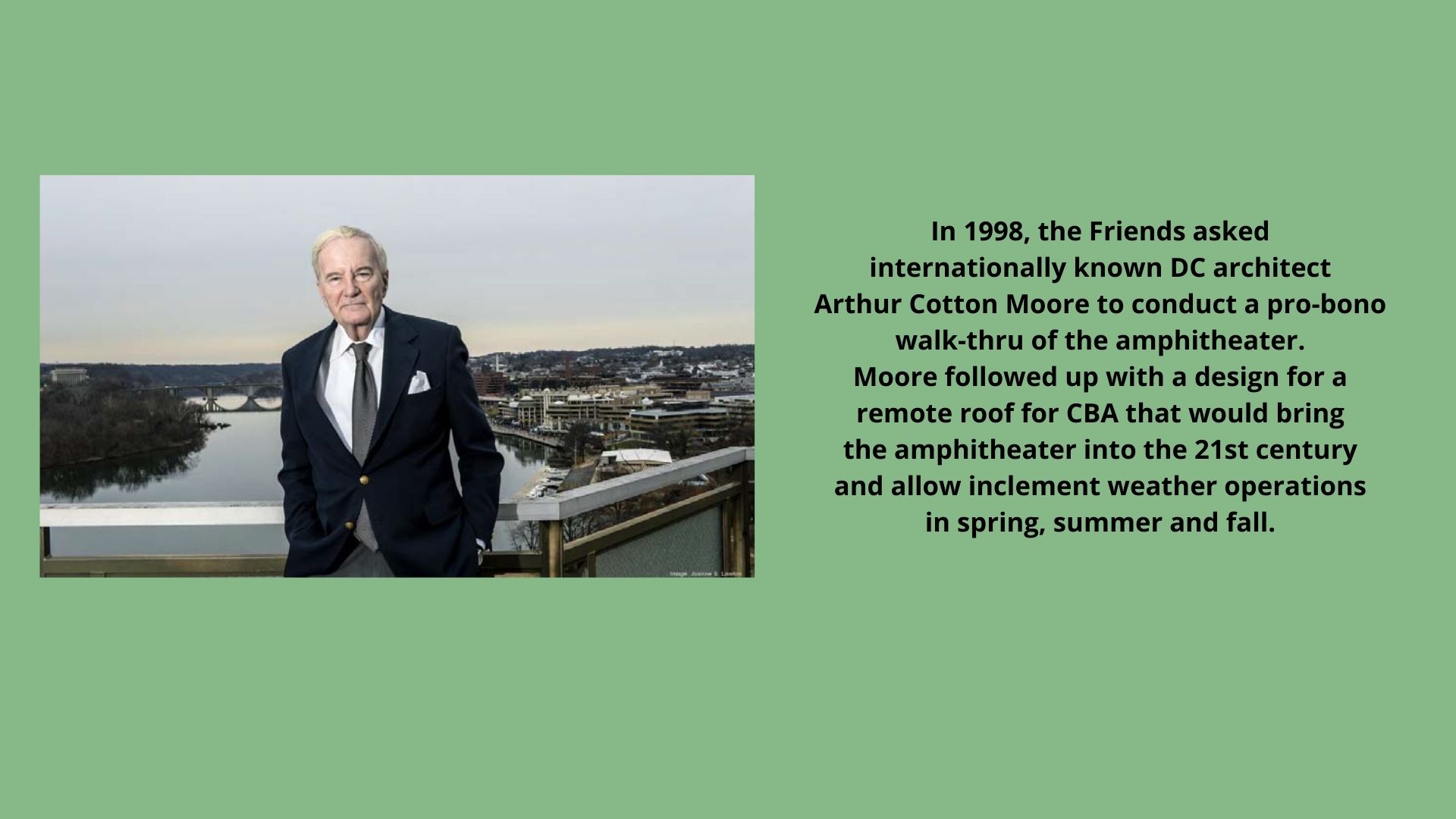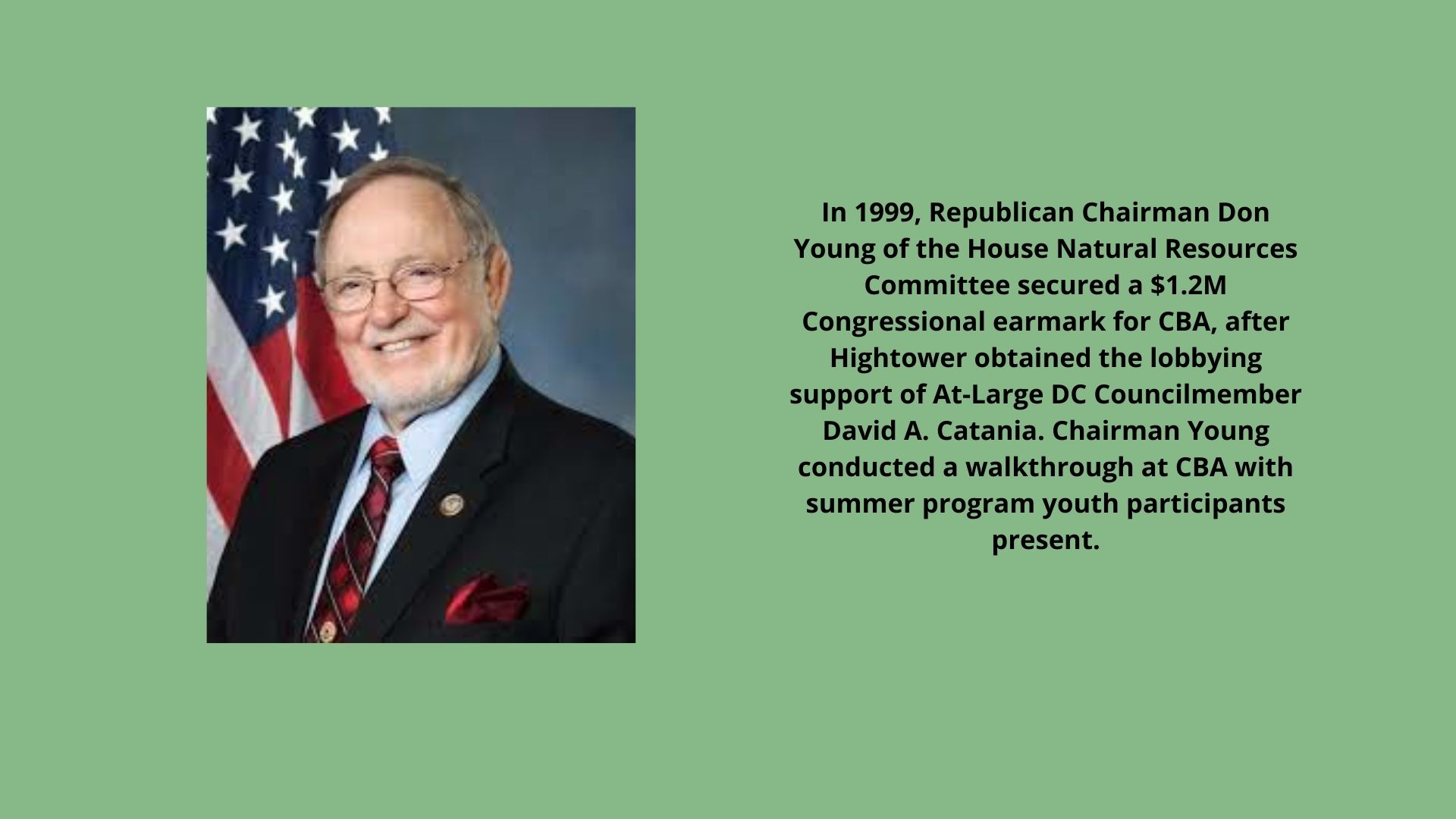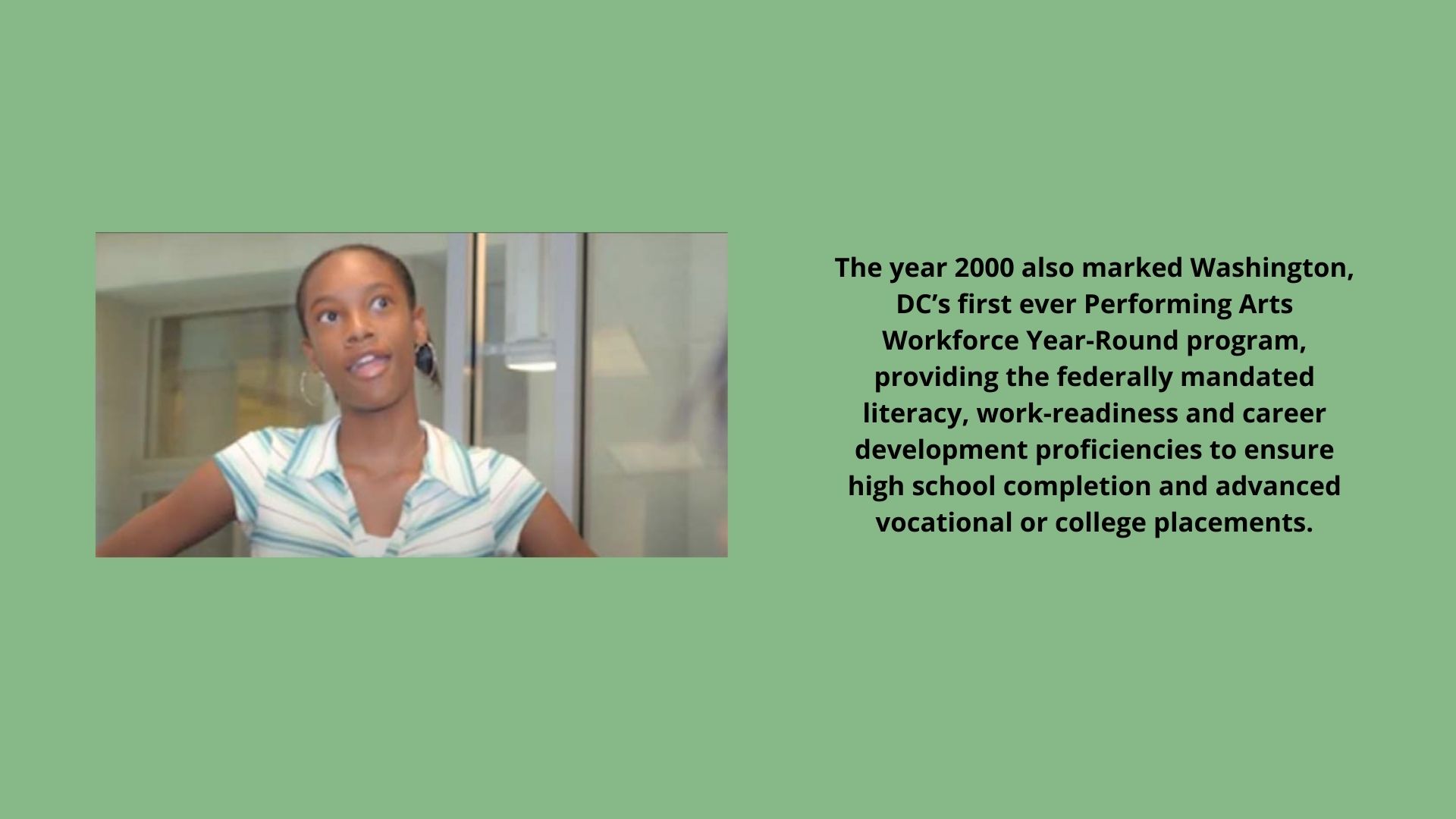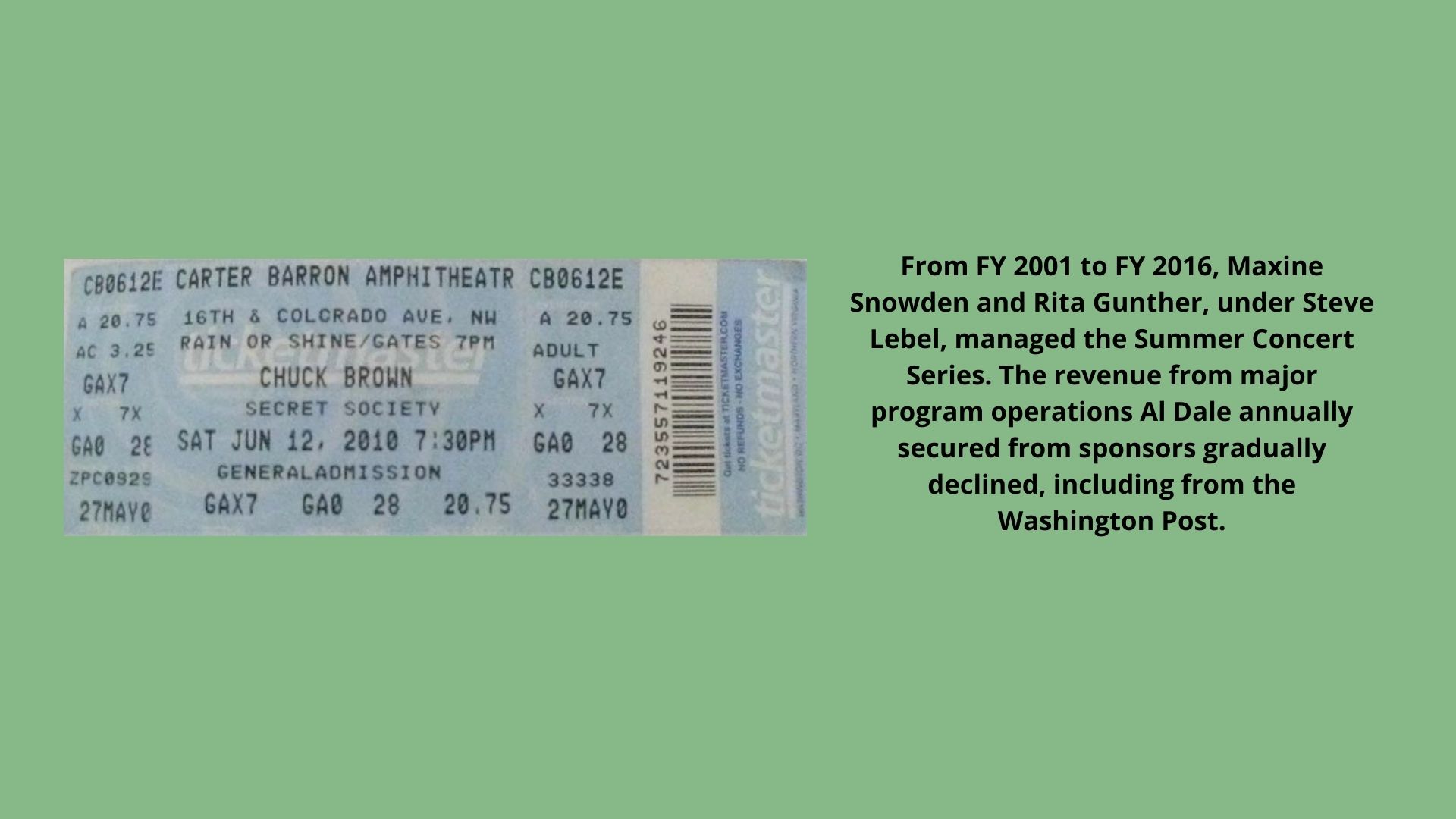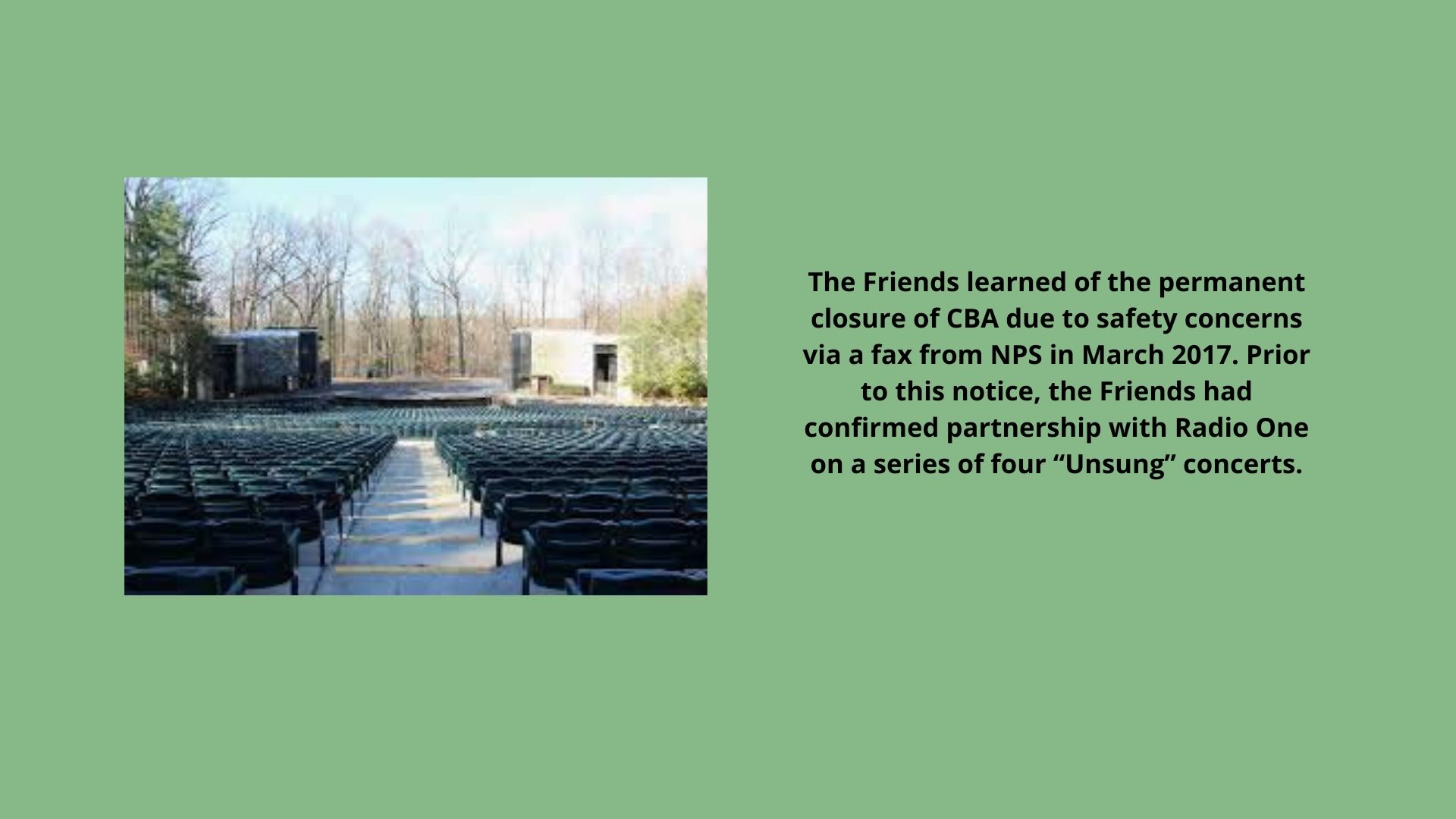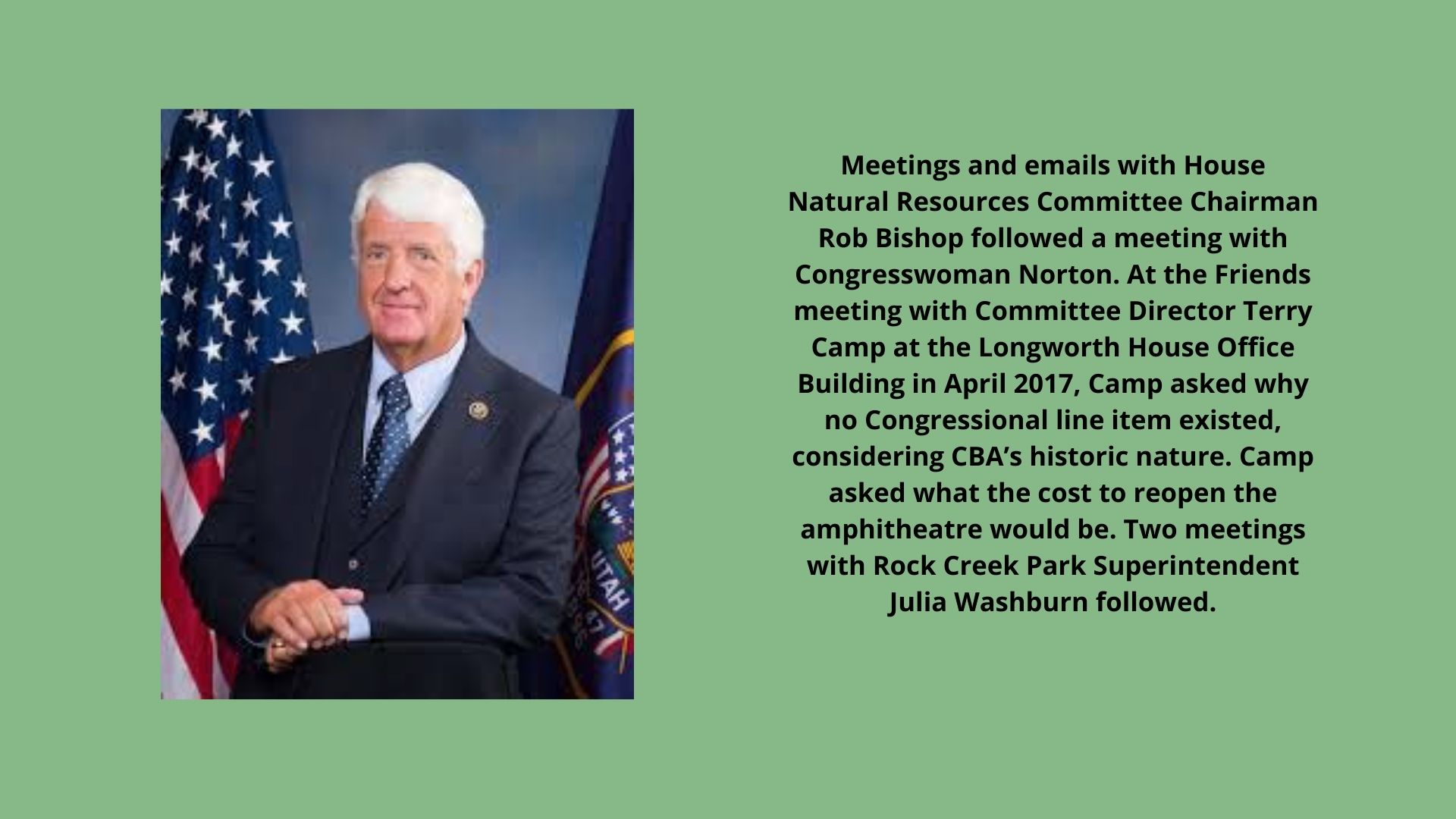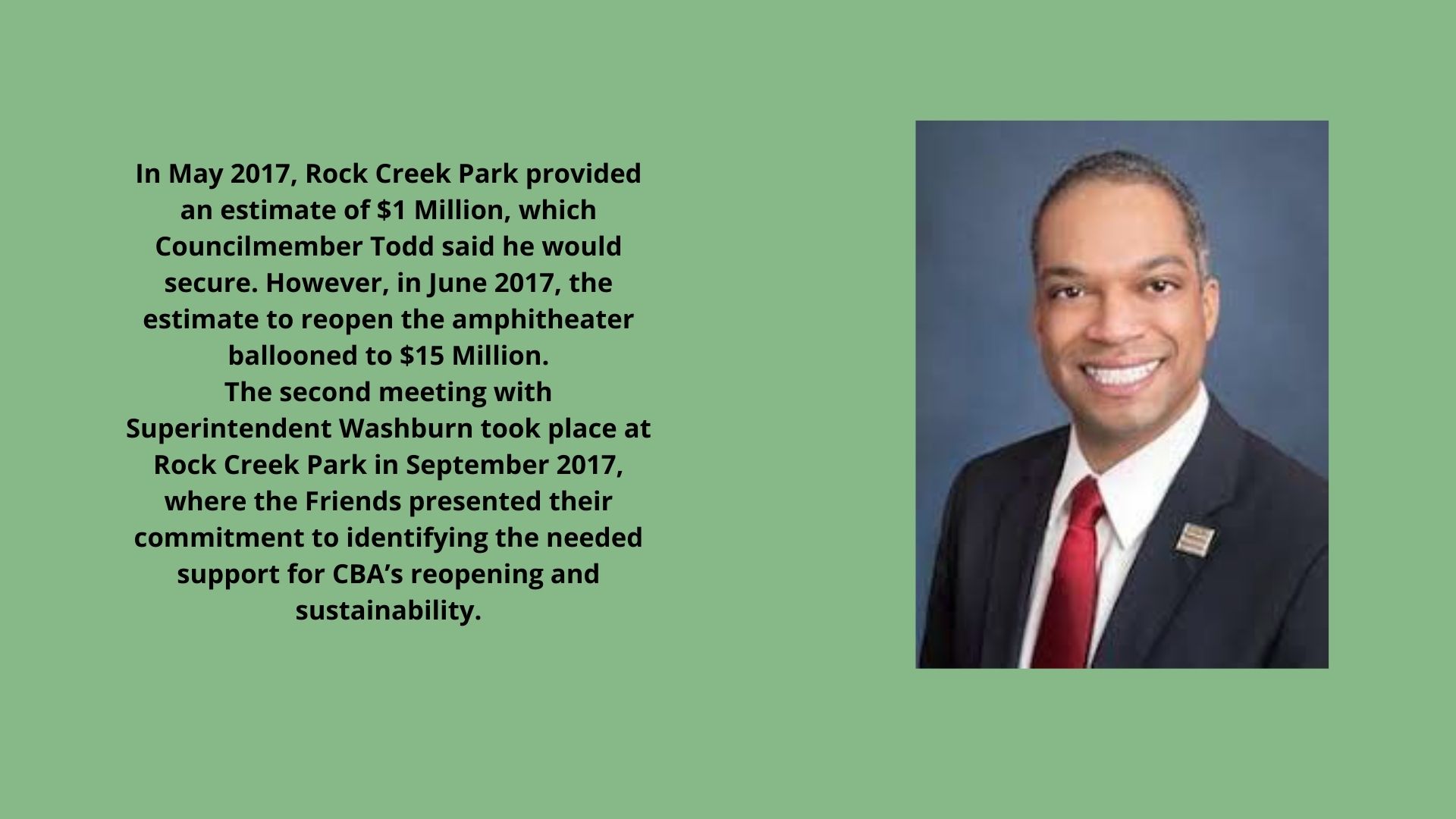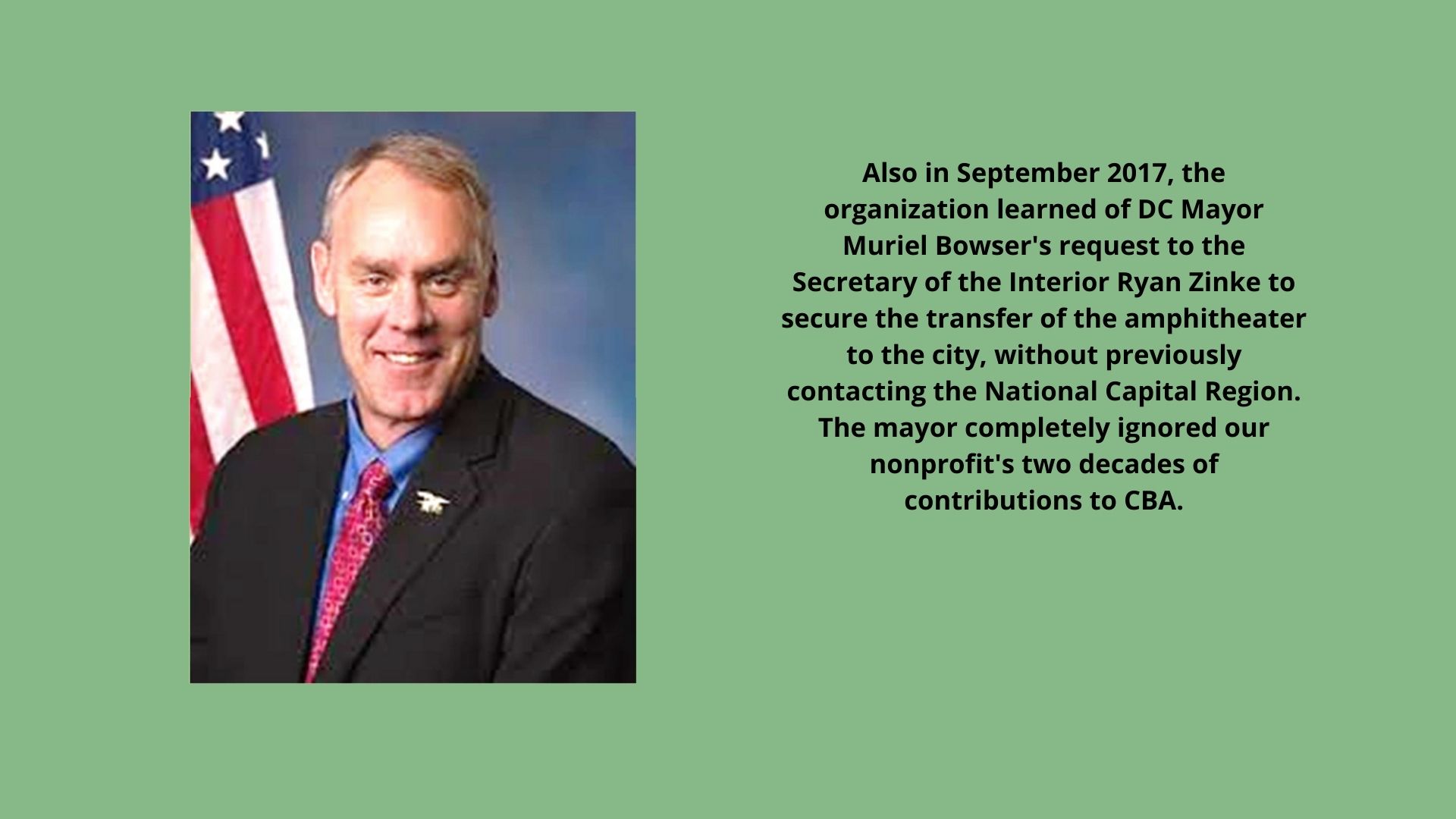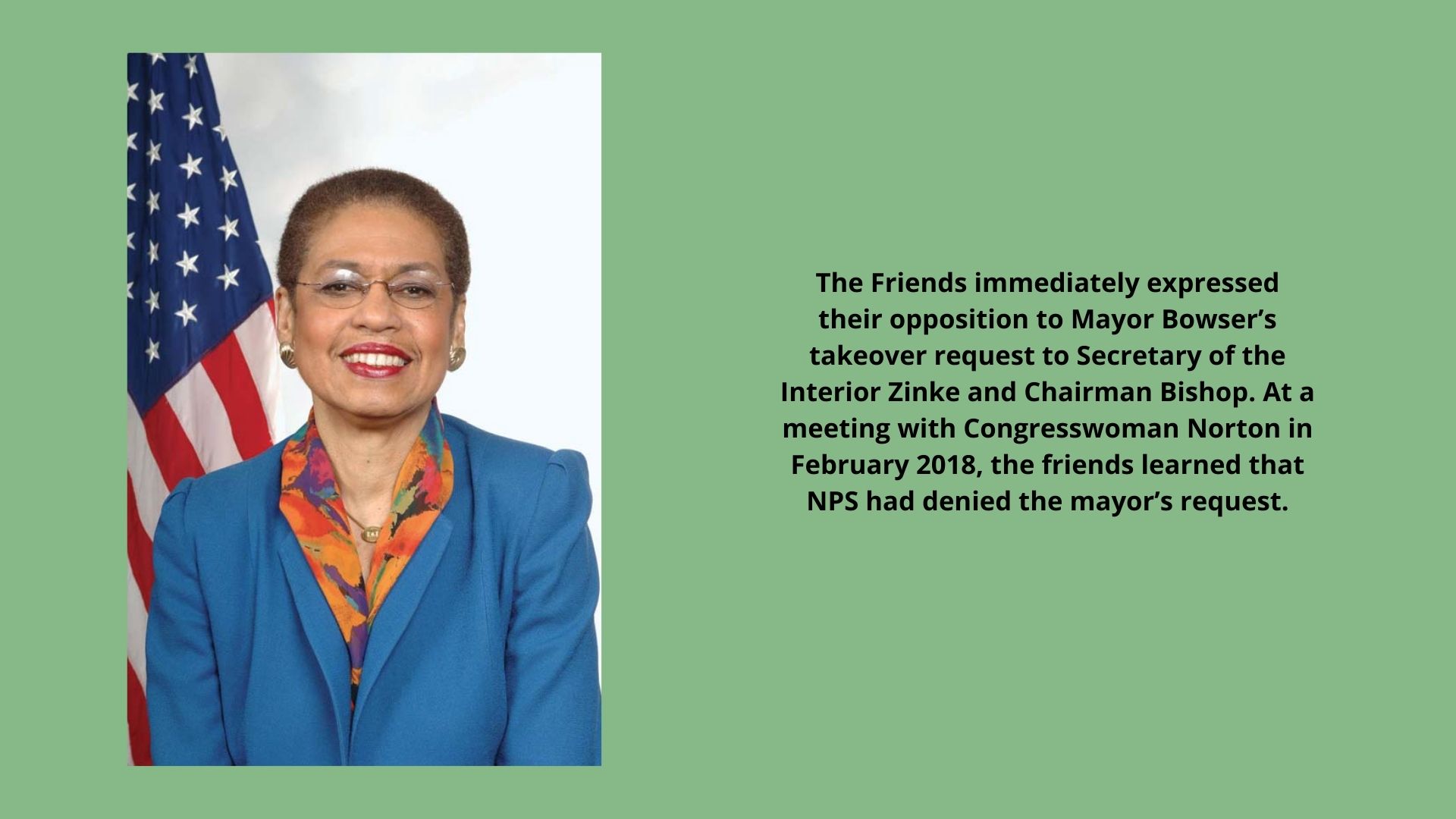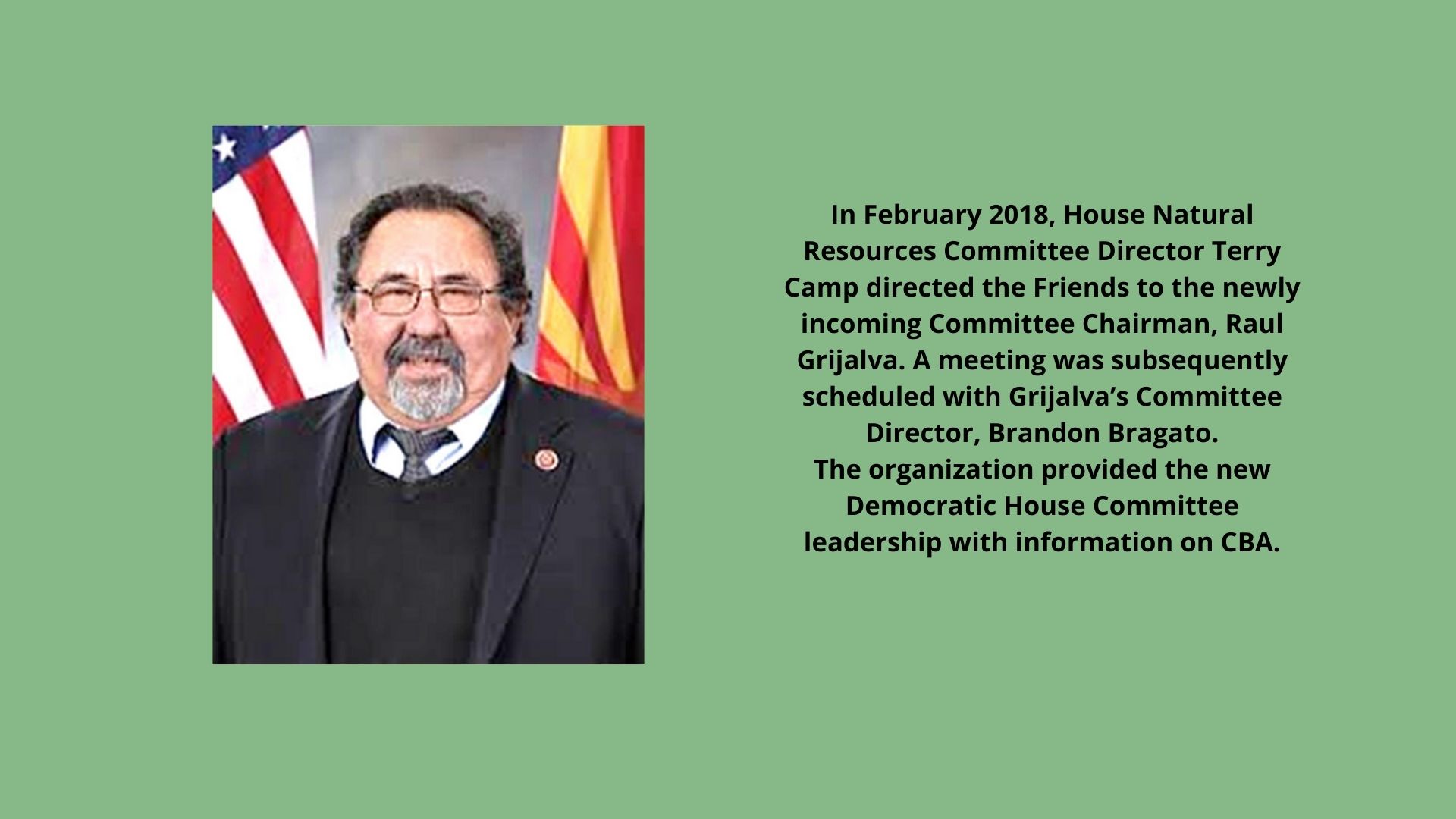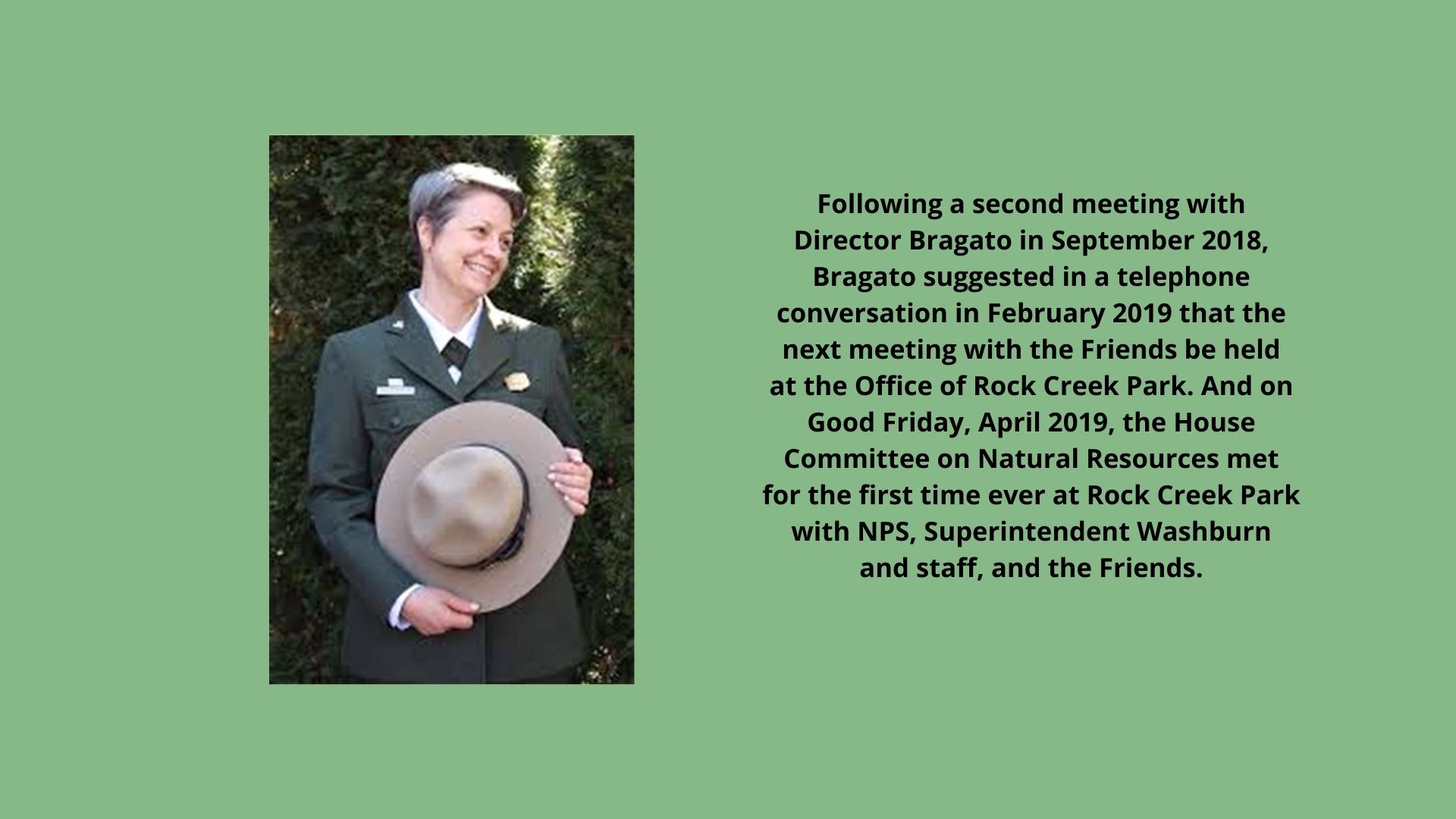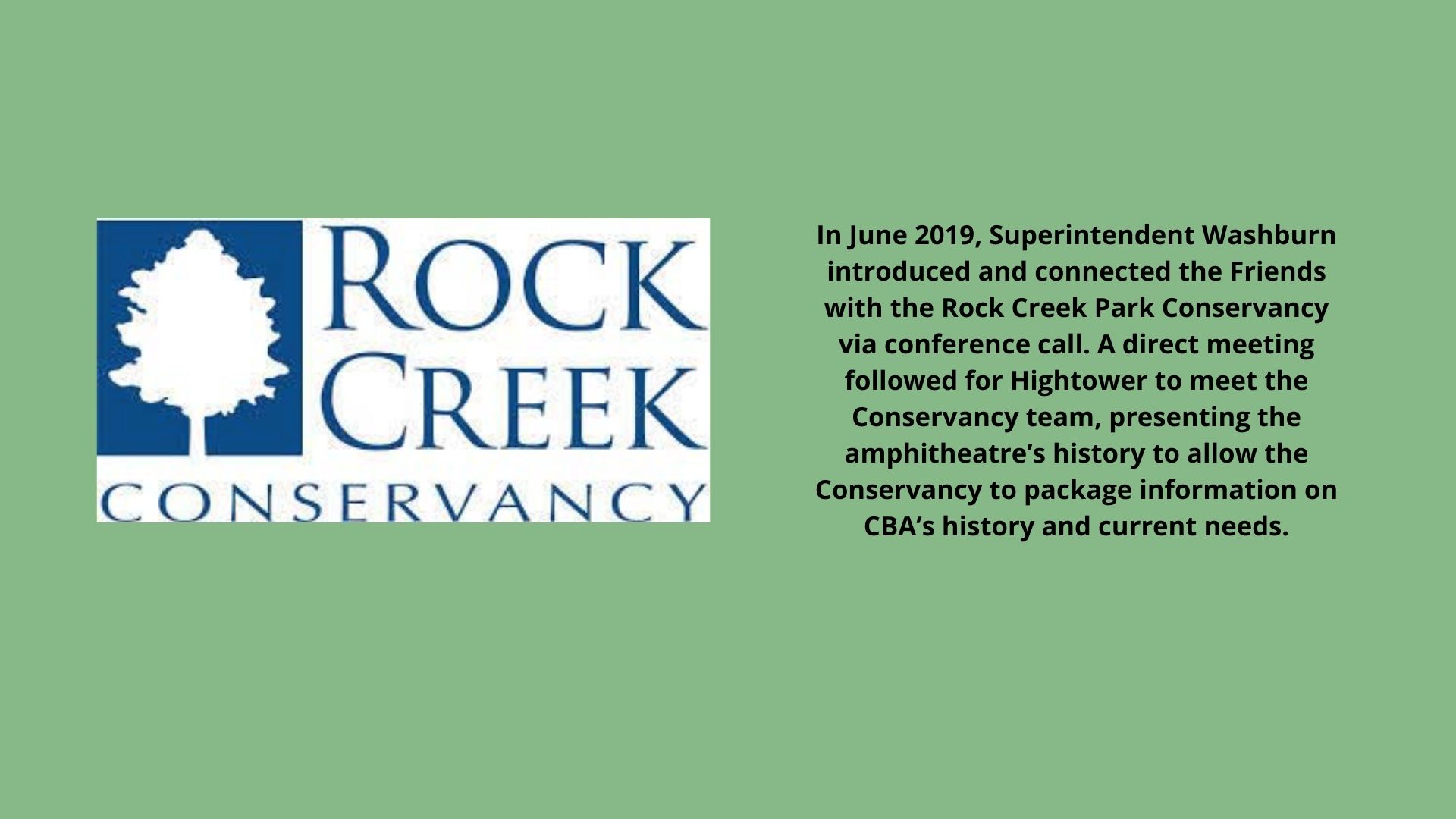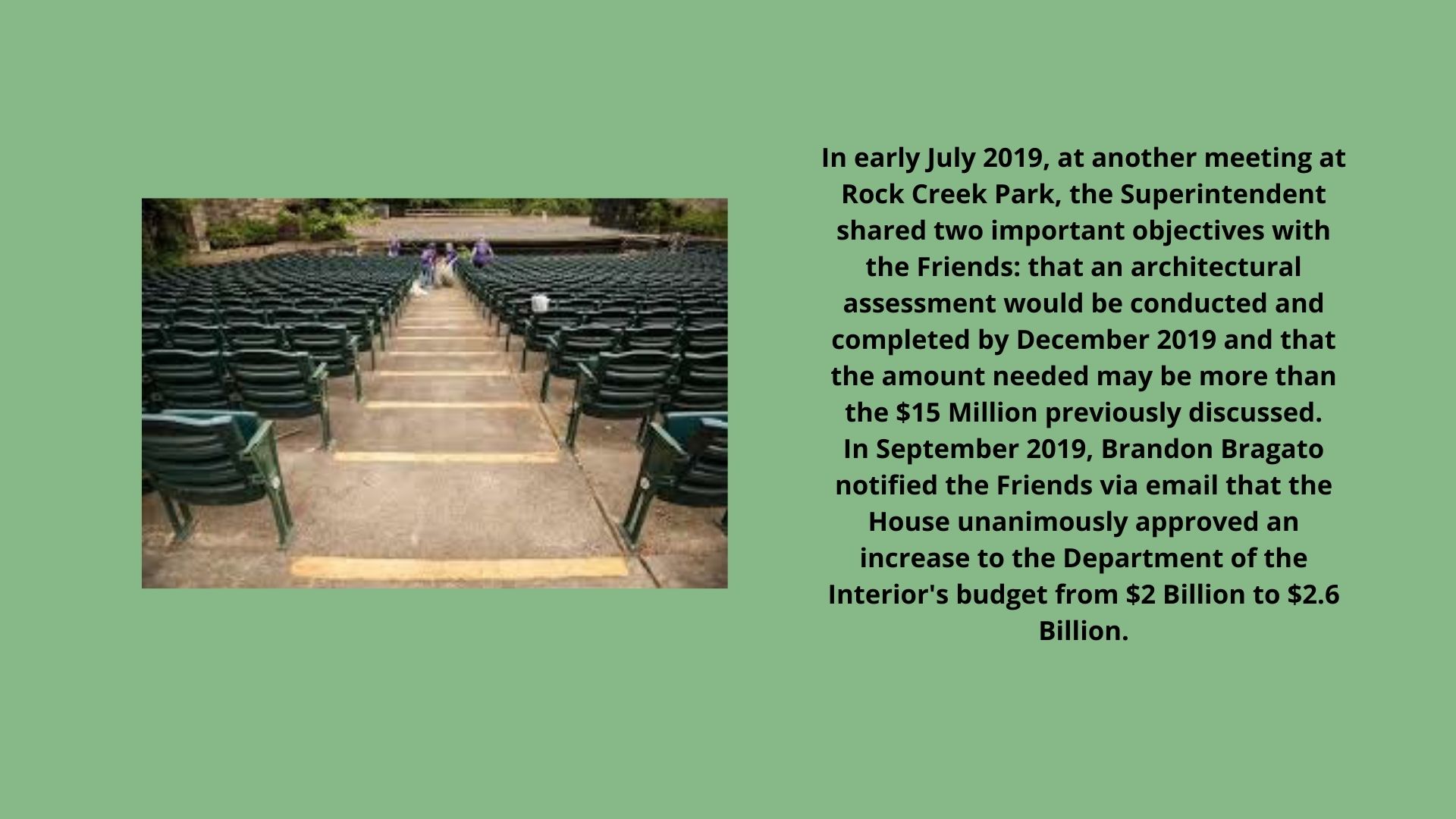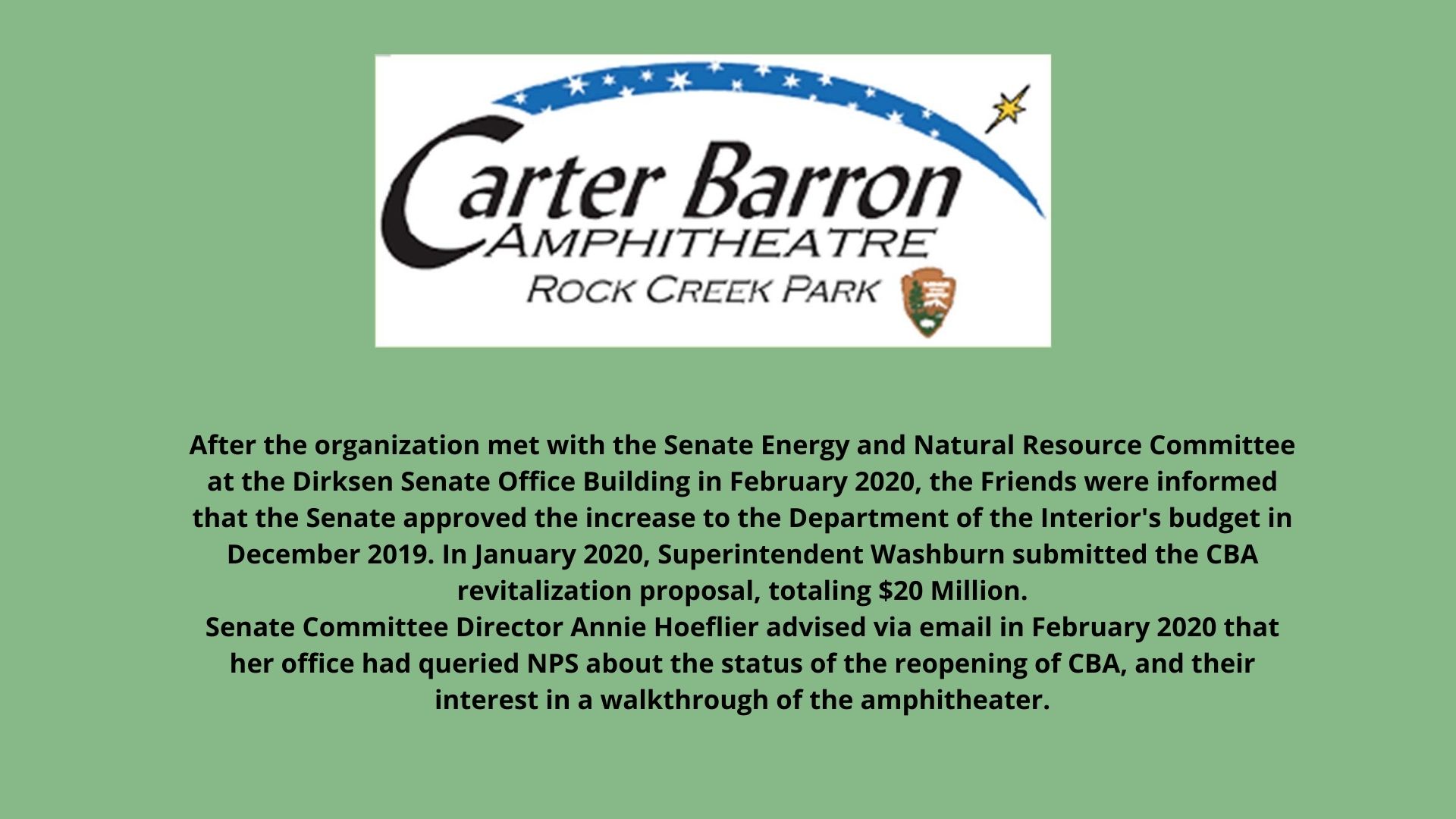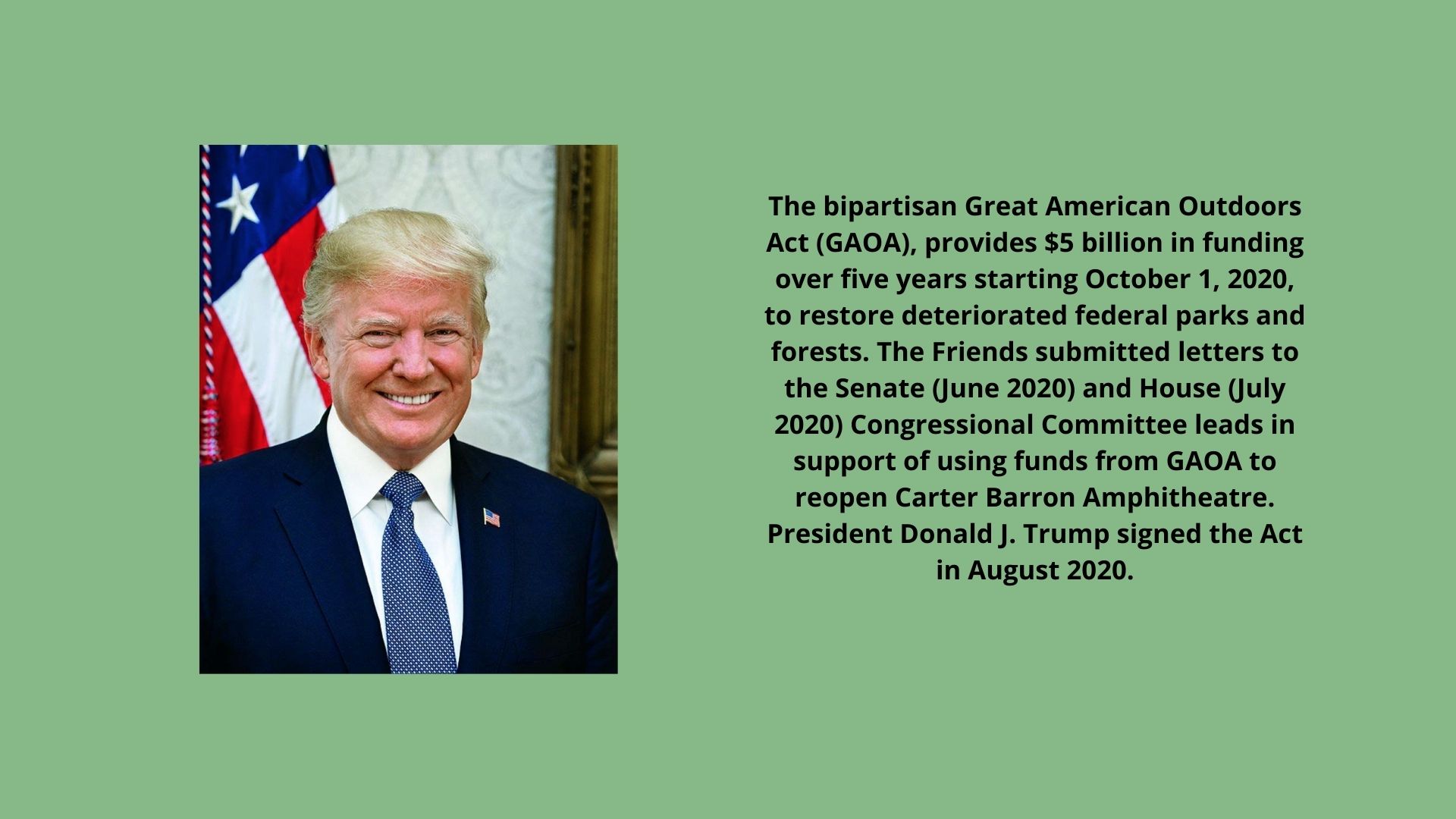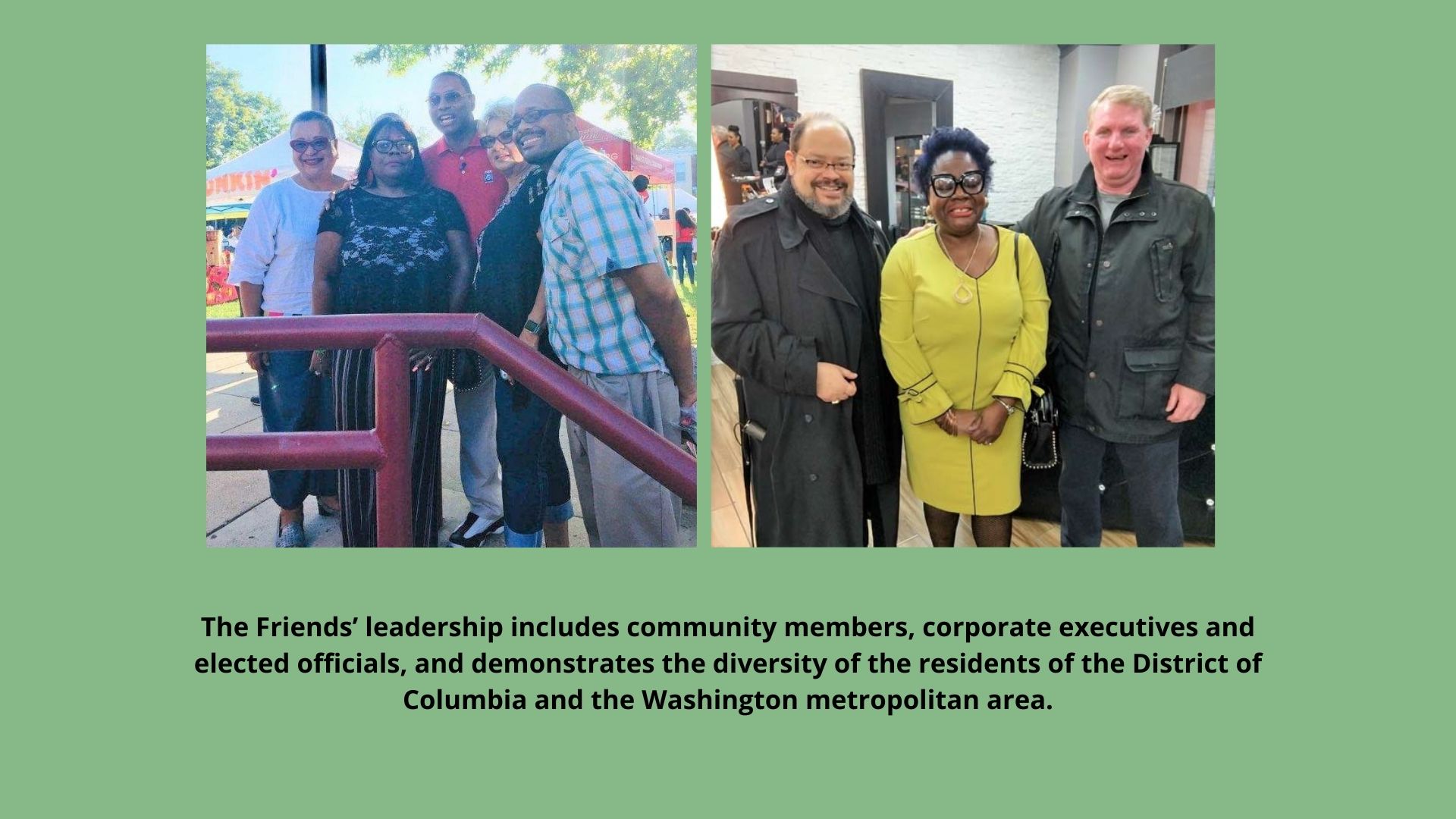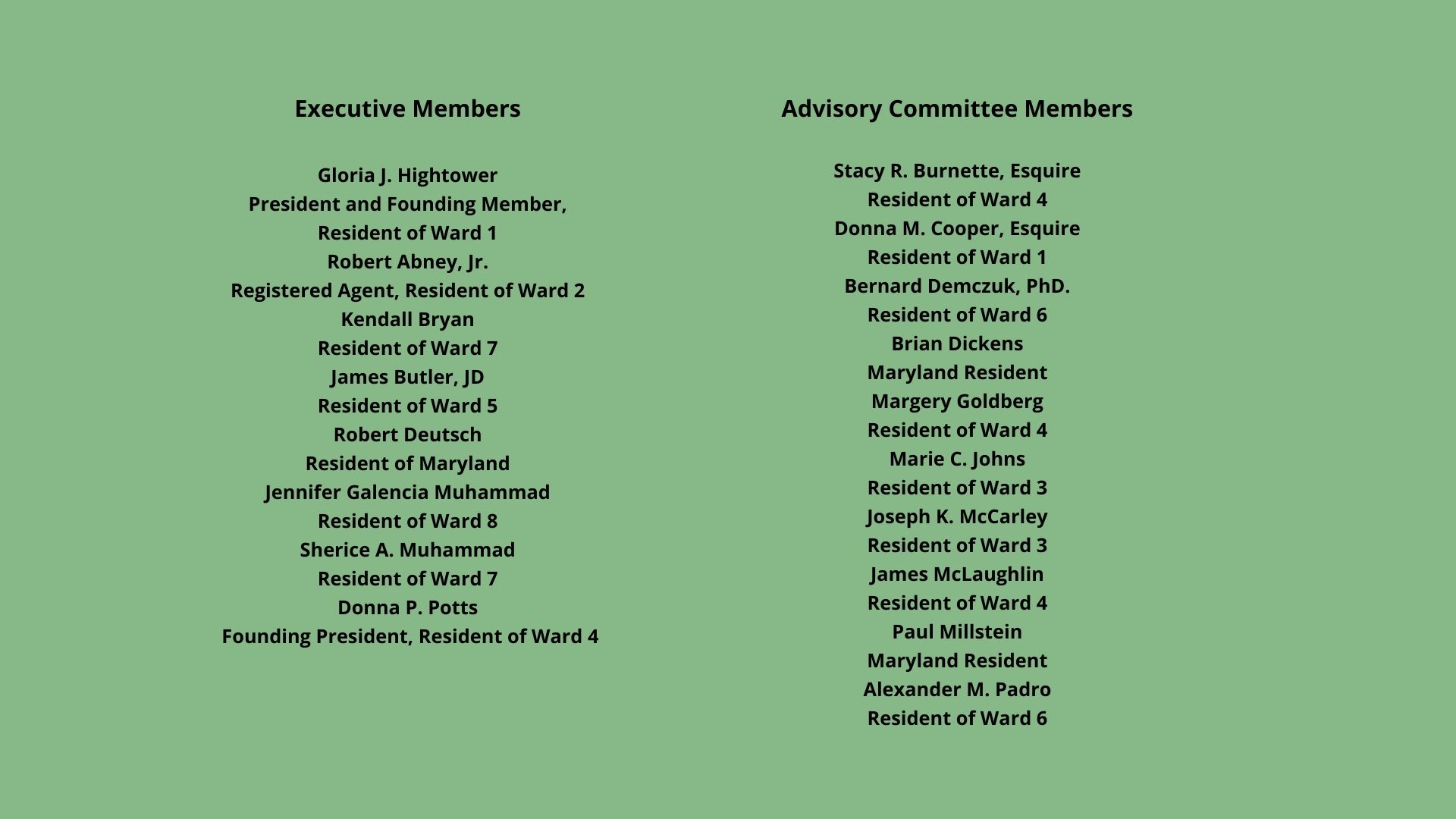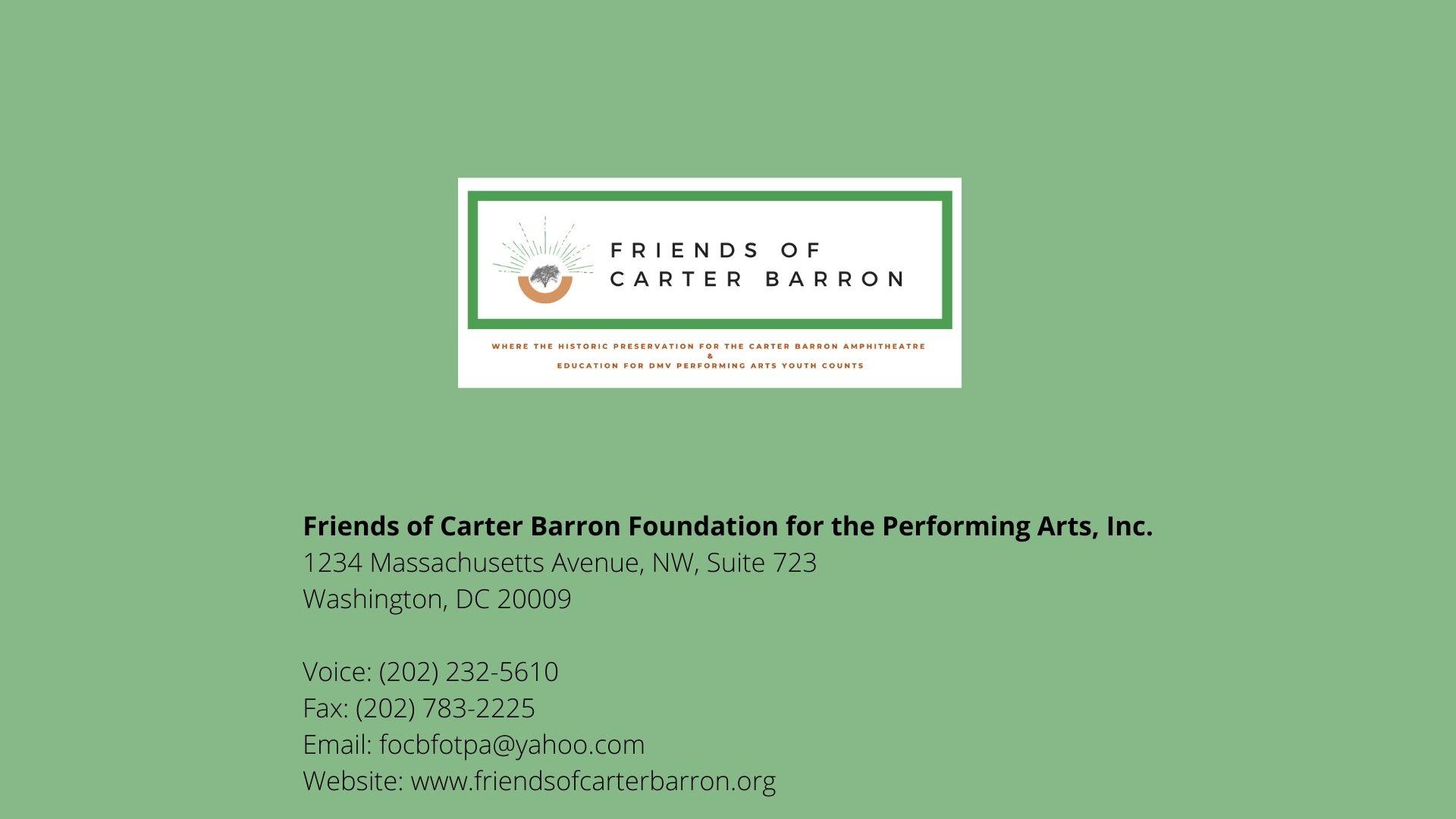 After the 2011 devastating Earthquake that hit Washington DC, The Carter Barron Amphitheatre ("CBA"), our national and historic scenic beauty of a gift that seats 4200 patrons, also suffered severely.
CBA is the only summer venue in the Metropolitan area ever to be sanctioned by a President of the United States of America. Yes, President Harry S. Truman authorized the birth of the Amphitheatre to stand in the heart of Ward 4, in celebration of the nation's capital 150th anniversary, after it moved from Philadelphia onto to Washington in 1800 via the Residence Act that Congress approved July 16, 1790 by our Founding Fathers.
The doors of The Sesquicentennial Amphitheatre opened on August 4, 1950, after late construction stopped its premiere showcase scheduled for July 4th. Regretfully, the sudden death of President Truman's close military friend, Carter Barron Tate, a highly respected Impresario, and resident of 16th Street N.W., served to have this national landmark to The Carter Barron Amphitheatre, in honor of his memory.
On March 1st, the National Park Service ("NPS") declared CBA unsafe, and mandated its immediate closure. The NPS initially stated to Congress in May 2017 the need of $1 million for reopening, which changed months later to an estimated $10 million in repairs from the earthquake damage. Note, that the Friends Group secured two independent pro-bono architectural walk-throughs from the renowned Arthur C. Moore in FY'1998 and Shalom Baranes' in FY'2016.
Did you know that the best of A and B list Performing Artists have performed at the Amphitheatre for the lowest ticket cost, among any summer theater, such as "Louis Armstrong (believed to be the first Black Performing Artist), Diana Ross, Dizzy Gillespie, Duke Ellington, Stevie Wonder, National Symphony Orchestra, Miriam Makeba, Miles Davis, Santana, The Staple Singers, James Brown, George Duke"—just too name a few, and some events were provided Free-of-Charge via "The Shakespeare Free For All, Washington Post Weekends Weekend and Friends of Carter Barron Foundation of the Performing Arts ("Friends") Off-Broadway-styled Family Youth Musicals."
The Friends organization in partnership with Amy Jacques Garvey Institute ("AJG") are unable to let this iconic performance and treasured GIFT go another year without opening, which now requires our IMMEDIATE efforts to call upon "YOU," Mr. Stanley Jackson for financial support to ensure that structural upgrades become achieved.
Therefore, citizens in the DMV and USA who values Arts preservation, education and quality entertainment, as yourself SUPPORT will protect this landmark of nature that celebrates the nation's capital move remaining in the heart of Washington, DC to remain under the governance of Rock Creek Park in partnership with Friends of Carter Barron.
That's why this late fall or early spring the Friends has teamed up with TVONE to raise funds for a major benefit concert in negotiation with Anthony Hamilton to reopen our treasured Amphitheatre. All donations are tax-deductible via our lead fiduciary partner, Amy Jacques Garvey as follows:
– 25% of the ticket gross sales will go toward the rebuilding efforts underway by the NPS
– 30% will enable the Friends Group to continue transforming the lives of low-income DC inspiring Performing – Arts high school youth with real workforce employment and training outcomes
– 15% Administrative Overhead
– 30% Staffing for Event